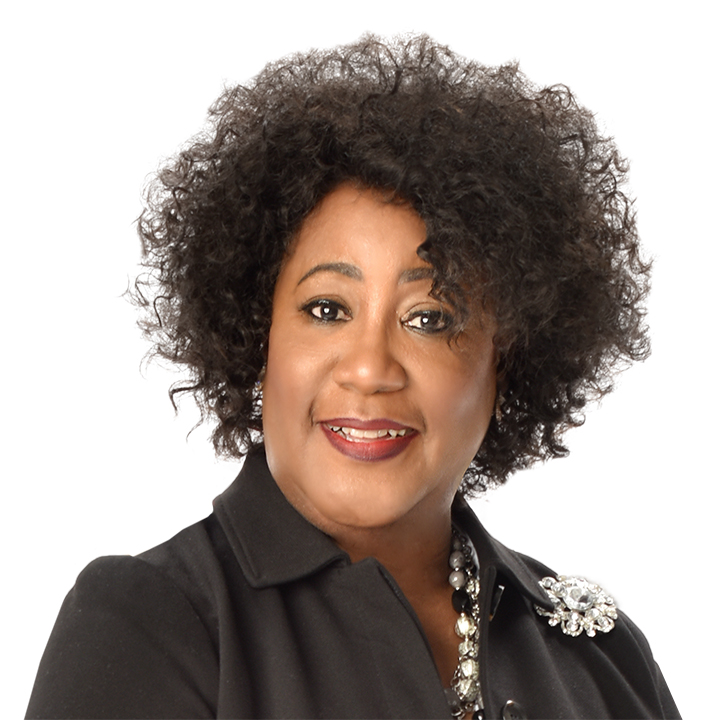 Jacquelyn Haywood understands the power of education. As a veteran of Broward County Public Schools, she has worked as a psychometrist where she ensured that struggling students were not unjustly labeled or disproportionately placed in ESE classes. Haywood currently serves as Cadre Director for the Office of School Performance and Accountability where she supervises 11 principals at turn-around schools to facilitate improvements. Under her leadership, 10 schools improved within a year: four increased two letter grades and two increased one letter grade.Haywood's professional endeavors and accomplishments have been inspired by Nelson Mandela's words, "Education is the most powerful weapon which you can use to change the world."
On April 25, Haywood will be honored by JM Family Enterprises, Southeast Toyota Distributors and JM Lexus at the 2018 African-American Achievers event in South Florida.
When did you discover that you were being honored a 2018 African American Achiever?
January 12, 2018, the day that would've been my mother's 98th birthday, I discovered that I was the recipient of the African-American Achievers Award in the field of Education.  During the last four years of her life, I cared for her, as she struggled with Alzheimer's, a debilitating disease. An educator for 45 years, my mother was and continues to be the driving force in my life.  Prophetically, I will forever remember this day because it commemorates an awesome tribute to her legacy!
Why is it important for women of color to lead or work in leadership roles?
Women of color bring a certain je ne sais quoi, special and unique qualities to leadership roles. There have been insurmountable struggles, challenges and battles that our foremothers fought and died for; therefore, we have no choice but to lead. As women of color, it is our responsibility and duty to lead and give voice to the causes that continue to plague us.  We must continue the fight for justice and equality until victory is won in every area of life. Because of the numerous traits that women of color garnered during the struggle, we are assertive, perceptive, intuitive, intelligent, tenacious and visionary, full of unwavering faith that will see us through any job, executed with perfection. We possess the qualities needed to lead in the home and in the workplace. Although we've made great strides and significant progress, we have not reached the Promise Land. Moreover, we lead because our children and our children's children need to know who we are, know where we've emerged from and know that we have done great things that have changed the dynamics of this world system. Our children need to know that we are relevant in this society. It's important that every little African-American girl and boy, children of color, see us not just in leadership roles, but in all roles that are positive, significant and productive; they need exposure to roles that add value to our communities and our world. Women of color must continue to open doors for their advancement. Thus, our leadership roles, influence and integrity will have a profound impact on generations yet unborn.
If you could thank any woman in history for her contributions to society, who would it be and why?
My Dear Sister, Katherine Coleman Goble Johnson:
In recognition of all your meritorious accomplishments, dedication and service to all mankind, I am honored to extend my gratitude as a sister of Alpha Kappa Alpha Sorority, Inc.  Approximately 15 months ago, people across the United States rushed into movie theaters, anxious to observe the story about the prominent African-American woman, who served as the supreme mastermind in the movie Hidden Figures.  Sister Johnson, you have inspired the lives of many Americans, young and old.  Your exceptional educational background in the fields of mathematics and science has perpetuated a significance in the United States' aeronautics and space programs. Despite the numerous hurdles that you encountered during your professional career, you remained focused, and eventually opened the doors of opportunity for other African-American women to follow. 
As an African-American woman, you have given hope and inspiration to individuals who are gifted and talented, yet they fear adversity.  In 1953, during an era that was heightened with racial tension, you entered NACA's West Area Computing section at Langley Laboratory with purpose. My dear sister Johnson, your brisk learning, written and verbal communication skills and leadership potential warranted you to excel to the next level.  Moreover, your unwavering love and concern for the advancement of others forced you to reach and teach others at Langley Laboratory. Eventually, they, too, were given the opportunity to implement sophisticated skills and demonstrate professional growth and development.  Sister Johnson, you are a self-starter and independent thinker. Uncertain of the forthcoming circumstances, you challenged yourself by successfully completing multiple tasks with favorable results, despite deadline pressure. As a result, your meticulous scrutiny and deferential analysis of computations often left your superiors baffled and occasionally speechless.  With a keen sense of integrity, coupled with perseverance and a high aptitude for achievement, you proved to those in doubt that you possessed the vision to accomplish the mission.  My Alpha Kappa Alpha Sister, Katherine Goble Johnson, your contributions to society will never be hidden.  Your aura of modesty, persistence and character revealed to the world that you are more than a 'human computer'; you are victorious.  Your faith, self-confidence and ability to think critically, while working on the trajectory calculations, helped man to orbit the Earth and land on the moon. More importantly, thank you, my sister, for breaking the color and gender barriers, and inspiring women, especially African-American women, to reach for the stars! Know that I along with the two hundred eighty-three thousand Alpha Kappa Alpha Women, your sisters, are exceptionally proud of you and all of your tremendous accomplishments.
What thoughtful or encouraging piece of advice would you give to your younger self?
To trust your heart and stay focused on what is important in life.  Show kindness to others and demand excellence from yourself and others that you impact. Know that the secret to achieving impossible dreams is the power of an education. Don't ever take for granted that education is and will be the most powerful tool for individual and social change. Speak your truth to the issues, give voice and do all that it takes to facilitate it.
Why is it important for seasoned and experienced women to reach back and help younger women? 
Seasoned and experienced women evolved from the incandescent lives of pioneers and trailblazers, fearless and bodacious who paved the way for me to make my mark and be committed to the work that is essential to carry on.  It is important for younger women to identify with positive role models that have initiated change in various fields.  Like the experienced women that evolved before them, young women need a pathway to follow and a sense of knowing that they are worthy and capable of making a difference in the lives of others. As an educator, mentoring young women in the field of education has always been my priority.  It is imperative to establish growth and development skills that will assist the younger generation with actualizing their dreams and the dreams of others.  Just as my mother, former teachers and seasoned educators served as positive role models to me, I must continue the charge of expanding a pool of confident, courageous and passionate leaders in the 21st Century and beyond. 
As a successful woman in business/education, what is your greatest or proudest achievement?
No matter how successful I am in the field of education, my two phenomenally, amazing daughters are my proudest achievements. As an educator/school psychologist and the other in the field of medicine, I am confident that they will continue the legacy of serving the community with compassion, understanding and finesse. Designers of their own lives, their purpose drives them to make impactful contributions to society. My daughters are the torchbearers who will carry the mantle forward to make certain that my legacy continues. 
If you had one super power to use in business or community work, what would it be? 
Super powers are powers that exceed the ordinary, excel above the limits into the extraordinary and project supernatural abilities with a sudden ZAP! POW! POOF! My super power would be power of equity to change our entire ethos.  To improve the well-being of mankind forever, this power would be unlocked and released to hover over all humanity. Henceforth, the fight for access to education, livelihood and resources would cease to exist. The fair and equitable treatment of all members of society would not be at risk, and human needs would be met.