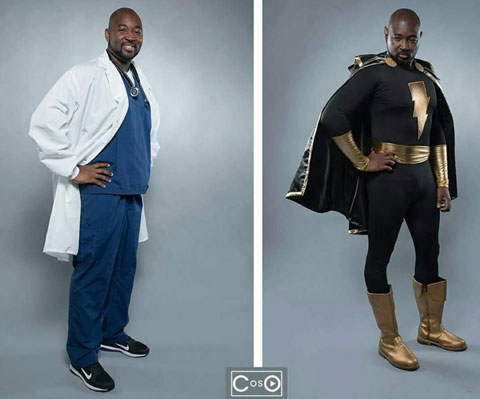 In 2018, Atlanta is playing host to some great sci-fi/comic book fan conventions such as MomoCon, ComicCon and of course DragonCon. One of the great sights at these events is people engaging in what is known as cosplay. Cosplay is short for "costume play," where participants dress as their favorite character from pop culture. Some cosplayers spend hours of their time and big bucks to make the perfect costume to wow the crowd. In the early days of Cosplay, most participants were white and what some would have called nerds in poorly made but sincere costumes. All that has changed, as people of color have started to express their creativity and are slaying the cosplay game.
Meet cosplayer Larry "Luvv" McCallister.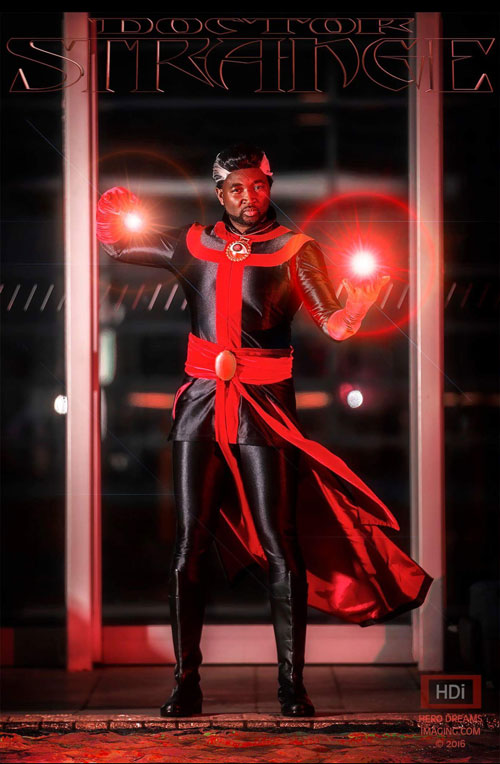 What is your name?
Larry Luvv
What city do you call home?
Atlanta, Georgia
When not in costume, what do you do for a living?
I am the lead compounding lab tech at a pharmacy in Georgia.
How would people describe you normally, if not in costume?
People describe me as fun, energetic, open-minded, and loves to have fun.
What has been the most memorable reaction you have received when you revealed an outfit?
The most memorable reaction I got is, "Wow, this costume is amazing. Your looks even resemble that character."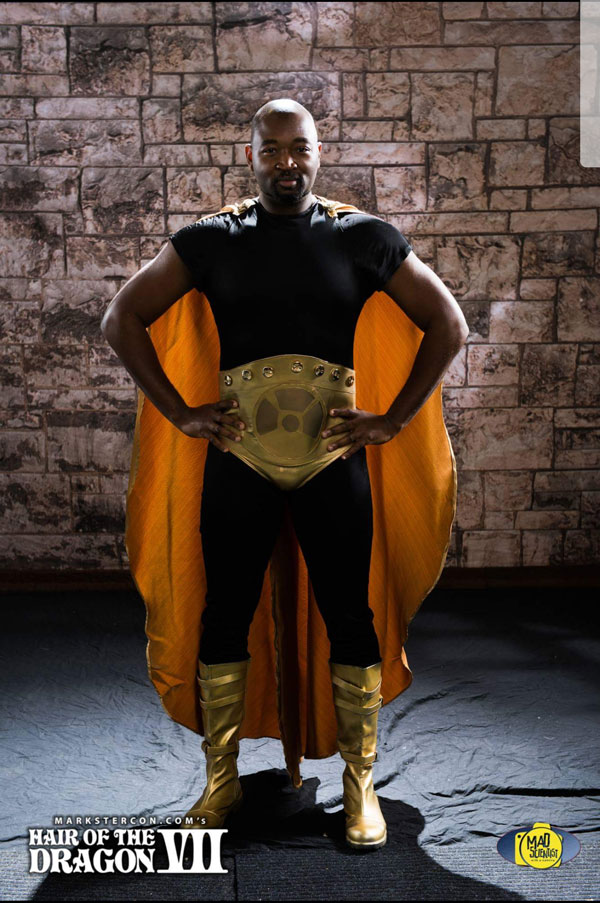 Why do you cosplay?
I cosplay for fun, and I love to bring characters that are not normally cosplayed to life.
What was your first cosplay?
My first cosplay was a mash-up of some things that I put together. I had no idea what I was doing. But, for some reason, it was a big hit. My name was "Lead Demon From Hell"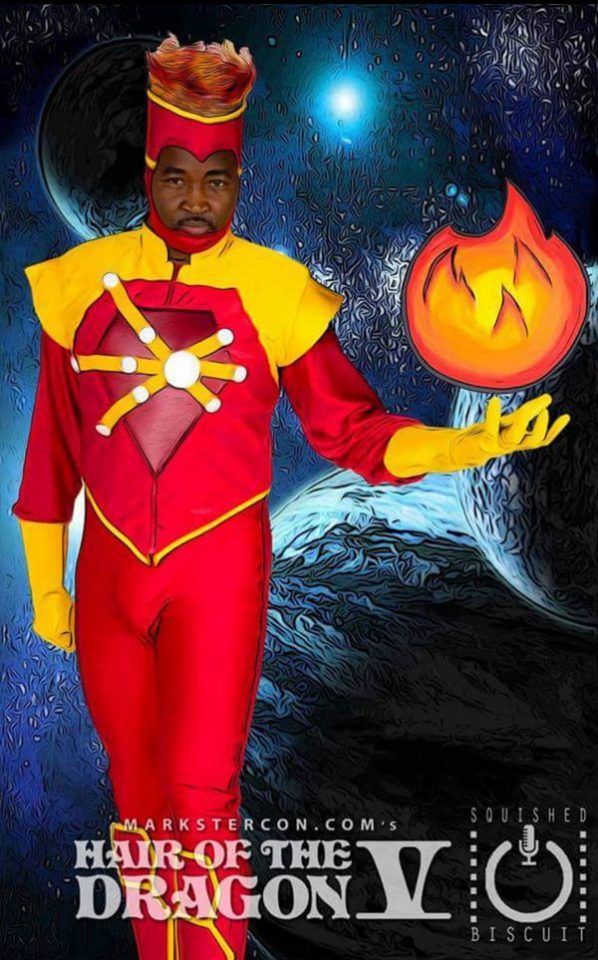 Do you feel there has been somewhat of a racist backlash towards cosplayers of color? Especially when we slay in the outfit, why or why not?
Yes, there is definitely some racism towards cosplayers of color. Why? Because a lot of Caucasians get upset when they see someone of color cosplay as Thor or Superman. They think those characters are reserved for them, and them only.
If you could any three superpowers, what would they be?
The three powers I would love to have are speed, mystical powers, and telekinesis.
Are you Marvel or DC? Why?
I love Marvel because they are really bringing a lot of the comic book characters to life.
What is the next big hero movie you're looking forward to viewing?
I'm looking forward to watching Deadpool 2.
What advice would you give a first-time cosplayer?
The first-time cosplayer: just go out and have fun. Do whatever character you feel like doing, no matter the race or color. Just #cosplayyourway.
What would you like to say in closing to our readers?
In closing, cosplay is here for people to have fun, and to bring their favorite superhero to life. It is not for racist people, and body shaming people. We are all here to have fun and make new friends.
How can people follow you on social media?
Facebook: Larry Luvvs Cosplay
Twitter: @Larryluvv1
Instagram: @larryluvv1