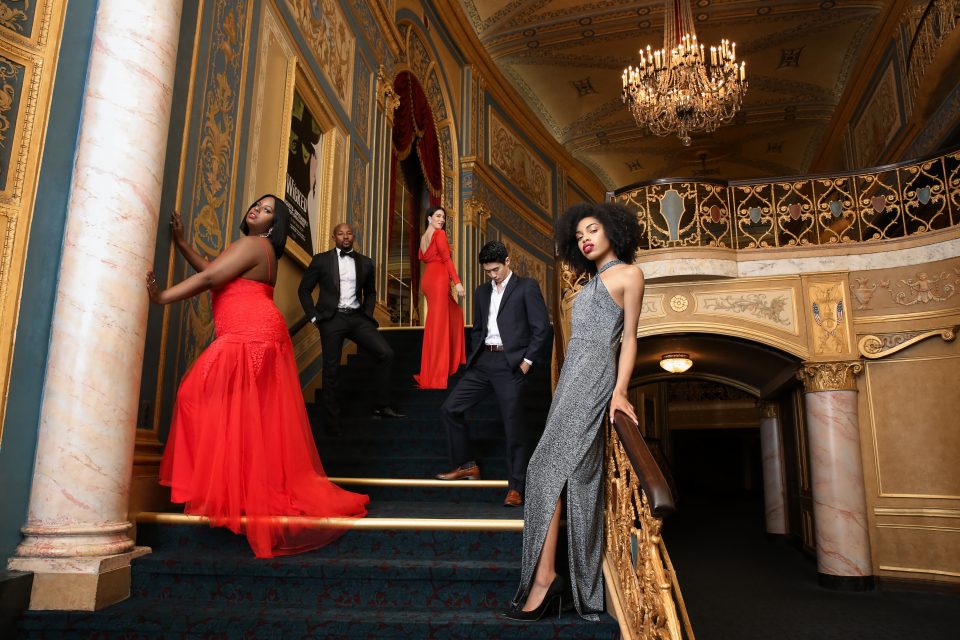 Detroit's premier party and fundraiser is back with the return of BravoBravo! at the Detroit Opera House Friday, June 1. The annual black-tie gala encourages people to "imagine, innovate, inspire" with a theatrical theme that celebrates storytelling, like the performances presented at the historic theatre. Per tradition, BravoBravo! will include three floors of music, dancing, and refreshments from the area's hottest bars, restaurants, and musicians. DJ Godfather will host the official after-party at 350 Terrace, which is located atop the historic Music Hall. Those who attended BravoBravo! in 2016 missed it in 2017, and are happy it is back. The dynamic event always draws Detroit's best influencers, leaders, and socialites.
"This year, we are taking BravoBravo! to the next level with a theme that honors and celebrates what the Detroit Opera House is known for: storytelling," said Michigan Opera Theatre Chief Development Officer Frankie Piccirilli. "BravoBravo! regulars will still find the party they love but with an extra touch of magic this year."
As part of the theatrical theme, props and sets from Michigan Opera Theatre (MOT) productions will adorn the Detroit Opera House, bringing some of opera's greatest stories to life. This includes a "Hansel and Gretel" dessert room, a "Die Fledermaus" champagne bar and a "Carmen" sangria station. Décor inspired by "Don Giovanni," "La Bohème" and other operas will also be featured. Guests are encouraged to embellish their black tie attire with theatrical accessories to take part in the theme.
Headlining the event is a special performance by opera/soul singer Kisma Jordan and electro-pop violin band Nuclassica, featuring contemporary dancers choreographed by Liz Schmidt.
MOT is partnering with several area restaurants to offer guests an array of the best food in Detroit. Sponsor MGM Grand Detroit will offer food from four of its restaurants including Wolfgang Puck Steak, Palette Dining Studio and TAP at MGM Grand Banquets.
BravoBravo! 2018 is a fundraiser dedicated to supporting the Detroit Opera House as a cultural icon of the City of Detroit. Proceeds from the event will go toward capital improvements of the historic theatre to enhance the patron experience and support current and future programming. Planned upgrades include improved accessibility and safety as well as restoration and maintenance of the building.
The event takes place Friday, June 1, 8 p.m. – 12:30 a.m. at the Detroit Opera House. For more information visit http://www.michiganopera.org/events/bravobravo/.