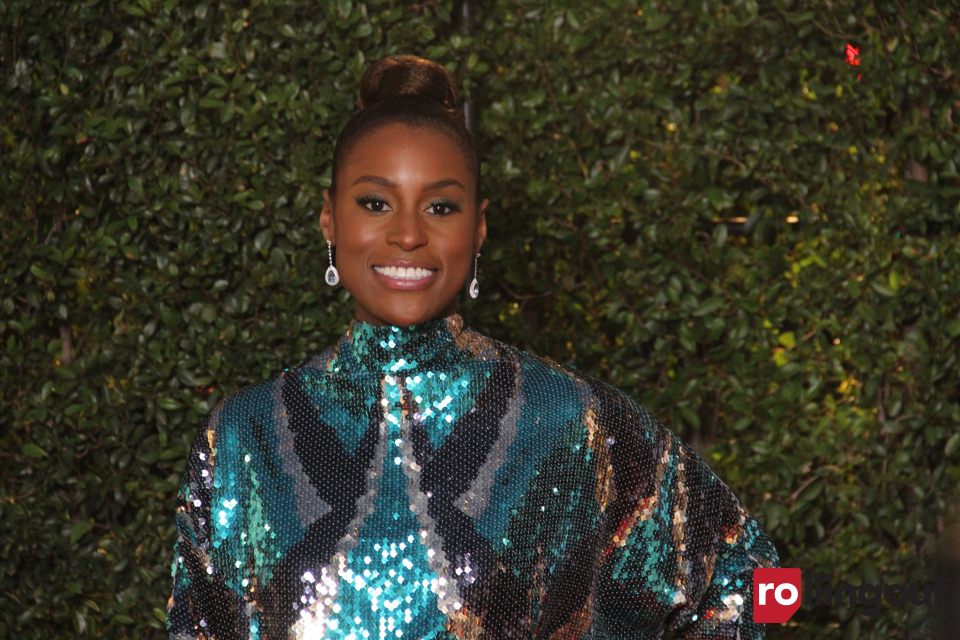 Issa Rae made several bold statements while hosting the Council of Fashion Designers of America Awards. The creator of Insecure made her first statement through fashion by wearing a belt with the words, "Every n—a is a star."
The lyric is from Boris Gardiner's 1973 song "Every N—a is a Star" and was recently made famous by Kendrick Lamar who used the sample on his album, To Pimp a Butterfly.
But Rae took things to another level by blasting Kanye West while Kim Kardashian was in attendance. Rae questioned Kanye's Blackness by saying, "I'm about as fashionable as Kanye is black — only when it's convenient." Rae continued by saying, "That joke was my choice, just like slavery."
Kardashian was in attendance and received the Influencer Award.
Although Kanye has faced a backlash due to his statements, the controversy did not hurt his album. According to reports, Kanye will have the No. 1 album this week on the Billboard charts and is scheduled to sell around 175K copies by this Friday.
Rae was the first Black woman to host the Council of Fashion Designers of America Awards.