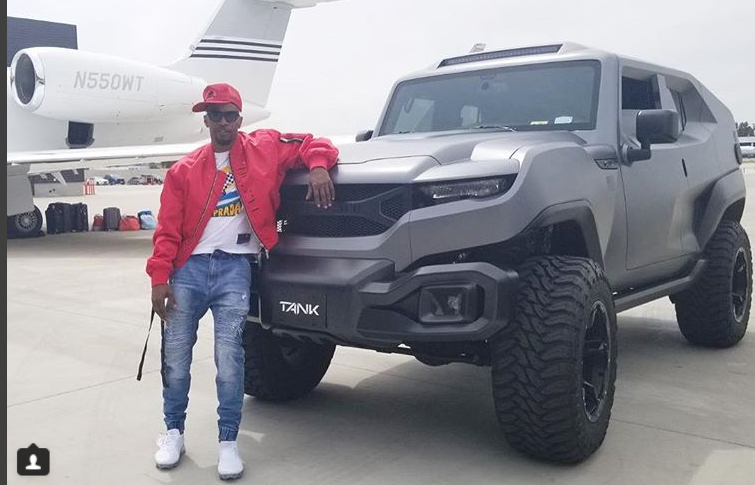 Several celebrities believe that an anonymous, obscure woman is trying to sabotage the career of award-winning actor, singer and comedian Jamie Foxx —all while coming up financially.
Foxx vigorously defended his image and career in Hollywood, calling the charges that he hit a woman with his penis preposterous.
A few celebrities have come to defend the Ray actor who came to fame more than 25 years ago on shows like "In Living Color."
Rap renegade and "Power" producer 50 Cent was as savage as ever on social media, posted a pair of memes — one questioning the accuser's authenticity and a pic that appears to be a penis.
Fellow rapper Bow Wow, the producer of the reality show "Growing Up Hip Hop," is also irate at the accusations and went on a profanity-laced tirade to articulate his supreme displeasure at the iconic Black actors being toppled.
"I let this s— slide. After Morgan Freeman I said get the the f—* out of here. Now Jamie? Man, get the f— out of here. A lot y'all women need to get up off your a– and go out here and get a job. Get a f—ing job. Stop trying to use celebrities as an escape goat. Cut that s— out. Nobody believe you. See the pattern. They hire the same f—ing woman to represent them. It's the same story. Every week it's somebody new. Y'all f—ing running it down. Y'all making it bad for women that's really out here getting touched and abused by motherf—ers because ain't nobody gonna believe in this s— no more. Get a job or sit down."
Jamie Foxx is accused by a woman who said she and a friend were attending a party at Foxx's place when he tried to get her to perform oral sex. She claims when she refused, Foxx struck her in the face with his penis, TMZ reported first.
The Any Given Sunday actor came back and charged the mystery woman with libelous behavior.
"The alleged incident was not reported to law enforcement in 2002, or at any other time in the last 16 years until last Friday because the incident never happened. We consider it to be extraordinarily reckless for any publication to publish this bogus story," said Foxx's attorney, Allison Hart, in a statement to Huffington Post.
Listen to Bow Wow's searing soliloquy in full below:
https://www.youtube.com/watch?v=3kj-OlP06fY