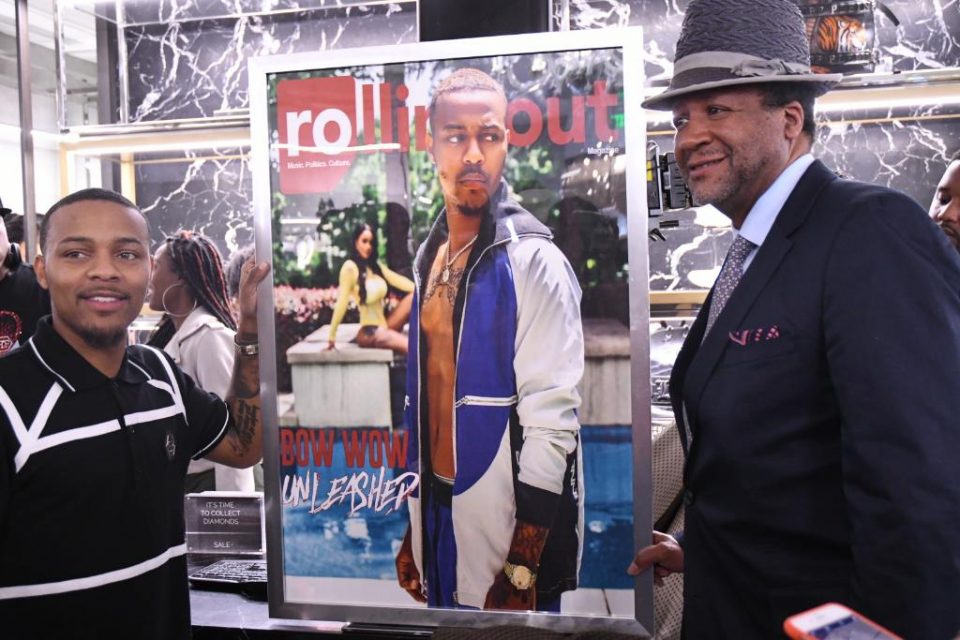 Bow Wow has achieved over two decades of success in the entertainment industry. In 2018, things are coming full circle as he prepares to release his latest album,  Edicius.
Ahead of the album release, Bow Wow will be featured on the cover of rolling out.  On July 12, media members and fans of Bow Wow attended the rolling out cover unveiling at Philipp Plein in Atlanta.
The owner of Steed Media, Munson Steed, presented a special toast to Bow Wow for the cover and his career accomplishments.
View photos below.