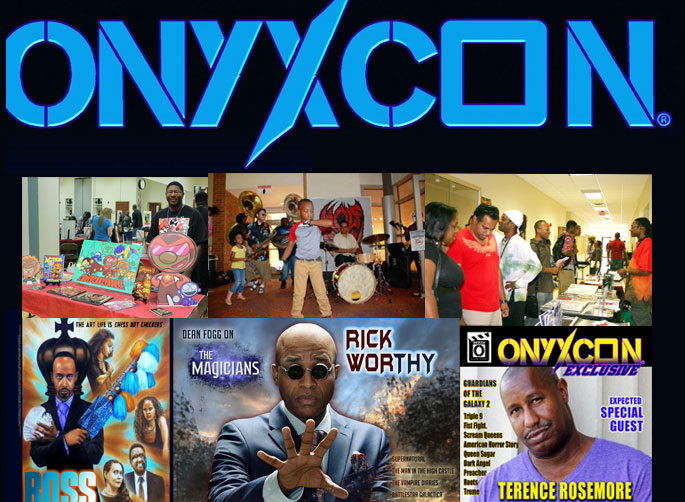 When it comes to science fiction in Atlanta, Black fans are going to be ecstatic. After all, the city has seen streets shut down and jobs filled for writers, actors, illustrators and cinematographers for a burgeoning industry now called "Y'allywood." For the past 10 years OnyxCon, a three-day science fiction and pop culture convention targeting Black fans has called Atlanta home.
This year it will be held at the Fulton County Southwest Arts Center located at 915 New Hope Road in Atlanta from Friday, Aug. 24 through Sunday, Aug. 26, 2018.
The event will feature film screenings, original artwork, artists and even members of the Black cosplay community from across the South. In addition, there will breakout sessions with artists and actors discussing the Black diaspora in science fiction. The event is family friendly and OnyxCon attendees will receive special swag gifts and the opportunity to buy unique comics, graphic novels, novels, games, and other items. OnyxCon convention days are fee-based at $15 for adults and $8 for children age 12 and under each day.
Rolling out spoke with OnyxCon director and creator Joseph R. Wheeler.
How did you first come up with the idea for OnyxCon?
ONYXCON was born from necessity and from becoming aware and participating in our Black Age conventions like the original Black Age of Comics Convention in Chicago, founded circa 1993 by Turtel Onli; and ECBACC — East Black Age of Comics Convention in Philadelphia, founded by Yumy Odom. Plus I always credit the Black Arts Festival as a catalyst inspiration for Black arts events. But me being from Atlanta and knowing the need for diversity in the popular arts — I founded ONYXCON in 2009.
What were the first few years like and what was the culture like then?
The first few years were all about all that what we presented even exists. Meaning awareness that Black creators have been creating comic books, toys and games amongst the many other genres we cover for quite a long time. So, in the beginning, we had die-hard fans [who] were aware but most were simply fascinated to see Black comic book characters and related imaginary works.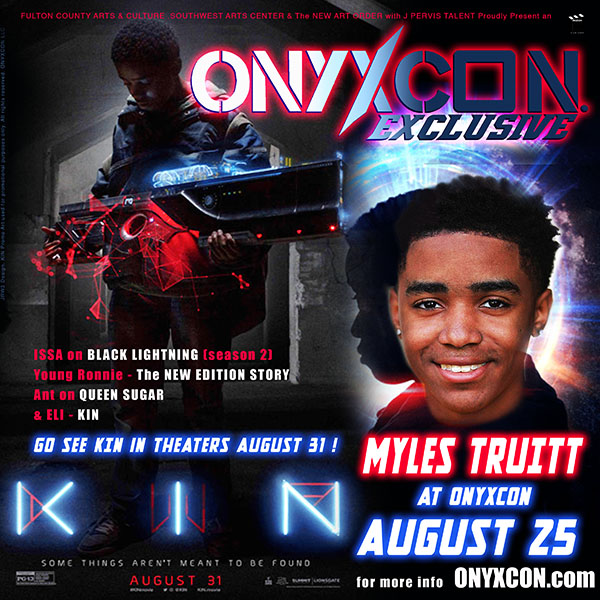 Why is it important for parents to allow their children to use their imagination?
It is vital to humanity's development. I always say that after basic survival, the most important development is imagination and expression via the arts. Art is not an option or just a hobby to the true artist and to those who do not develop their creative mind, there tends to be a shallow outlook on the world [and] a lack of variety and desire for exploration. Art should never be treated as non-academic in our schools or trivial. It is vital to working the full capabilities of the right brain and left brain as one force. Always [immerse] the youth in the arts and as adults whether practicing or not — always respect and support the arts. All arts.
What is the biggest stigma that Blacks have when it comes to fantasy?
I think for some Black cultures and mentalities there is a dismissal of fantasy expressions. Again some. For those, I feel it is a reflection of struggles or the addiction to stress and strife that has been administered systematically not to allow a person to see life outside of debilitating hard work, no exploration, and with the struggle to not see value in otherworldliness. Such is seen as a waste of time and not made for them — but for other people. And this is why amongst other reasons, it is so important for us who do love to think outside the box to share our worlds and capture the minds of the torch bearers and youth who love it. This helps close this gap created by anti-fantasy types. We aim to wake those who wish to be awakened in The Matrix of life, to see the metaphors and symbolism reflected about real-life issues and challenges via fantasy.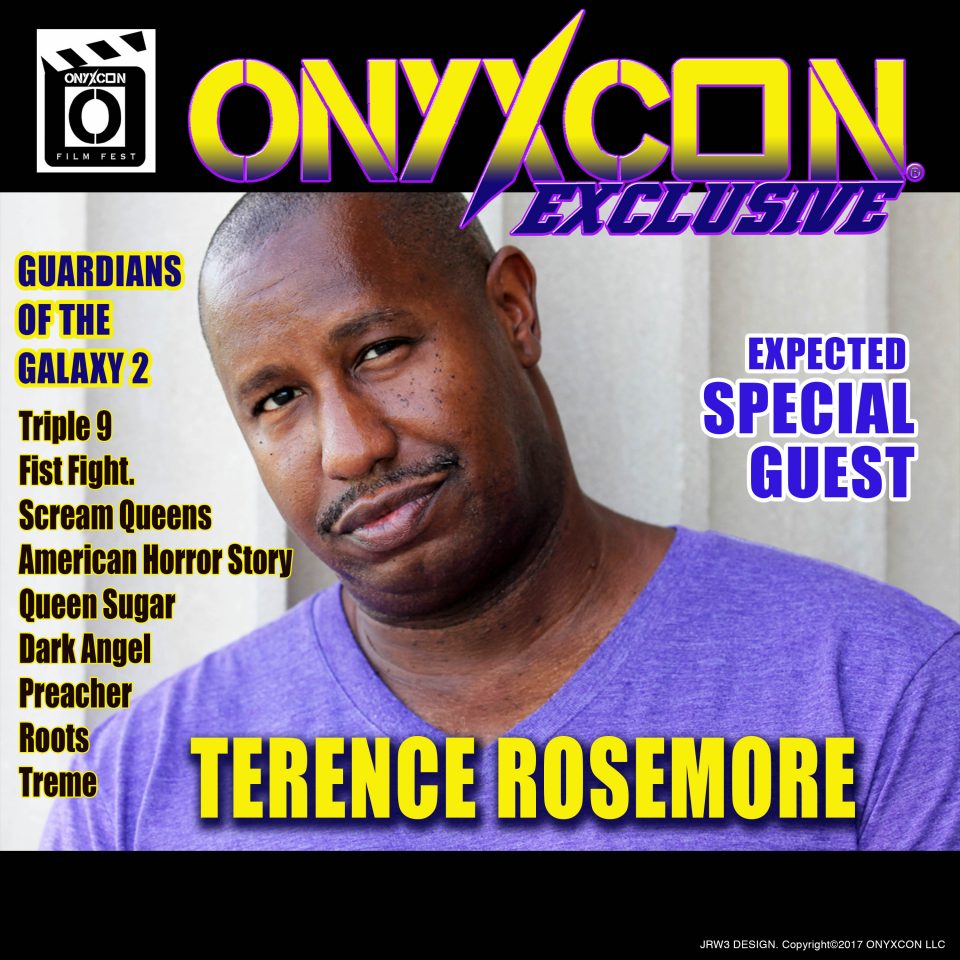 Who are the featured guests this year for OnyxCon and why were they chosen?
Rick Worthy is a legendary actor who plays Dean Fogg on SYFY channel's "The Magicians." Terence Rosemore is a multi-range actor who appeared as a space pirate in Guardians of the Galaxy Vol 2. Eric Wilkerson and Toni Taylor are both fantasy art super-humans who still wield the power of traditional oil painting. There are so many other featured guests to mention but to be modest, those are a few I had to mention.
What films are you featuring this year?
Resistance: The Battle of Philadelphia is an urban sci-fi film series about current social unrest in the not so distant future where artists and others rebelling against a new tyrannical government vie for civil rights in Philadelphia. This is brought to us via M. Asli Dukan — director, writer, producer.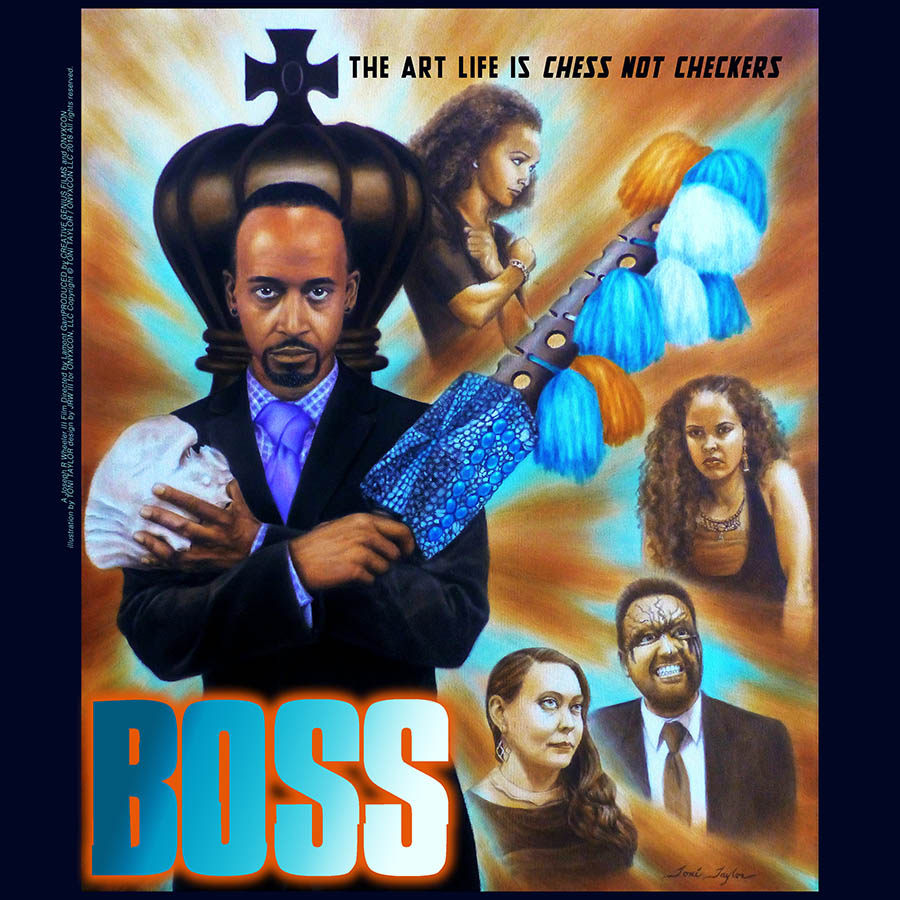 I myself wrote, co-produced, and star in a short film called BOSS, directed by Lamont Gant of  Creative Genius Films. It's the story of a mystically powered arts leader facing an old nemesis that has created political and social media havoc that is causing a threat to the impact of the arts. And so a mystical challenge is staged for a battle of intellect.
Black cosplayers, especially women, are slaying the game. But at events like MoMoCon, ComicCon, and DragonCon, there has been a backlash from White fanboys. Why is this?
I cannot and will not speak for the backlash or ignorance of others. It is said that this happens but my platform with ONYXCON is to invite and welcome all who will enjoy a family event, come respectful, and tasteful in their visions, and showing out with pure love for the art of cosplay. We love to see diversity! Come to ONYXCON!
How can people find out more?
ONYXCON.com @ONYXCON on Facebook and Instagram @ONYXCONtruth on twitter