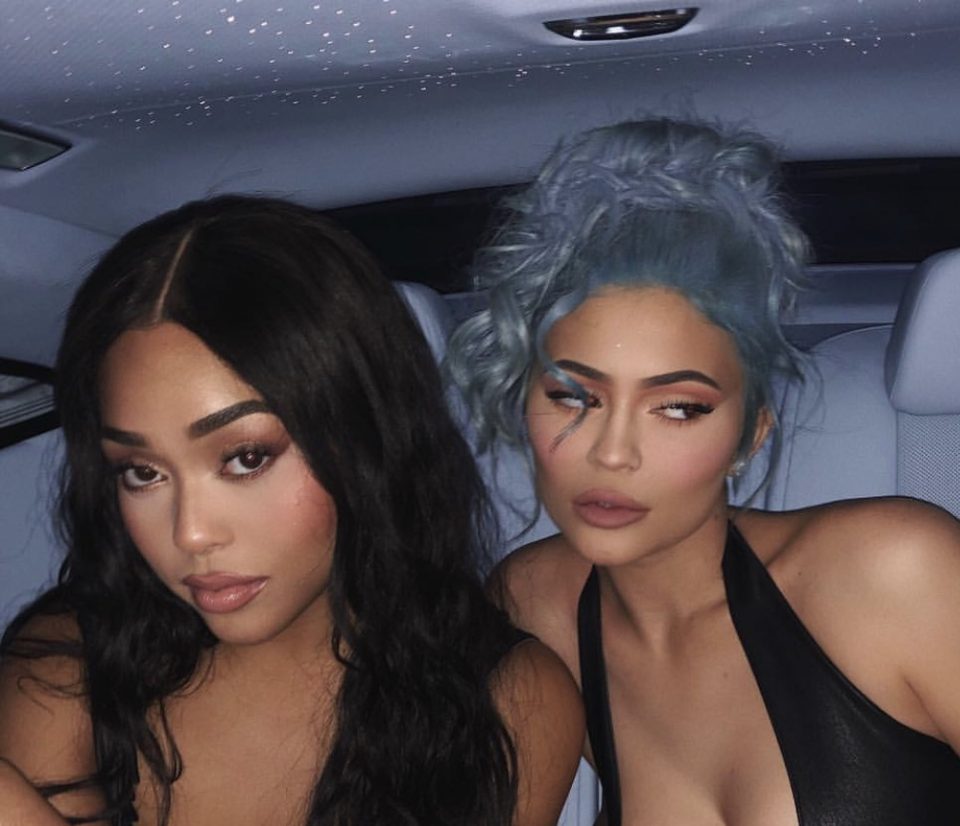 Jordyn Woods is at the top of pop culture's most wanted list.
She is a socialite on the run after creating an inferno-level scandal last week when she had romantic relations with Khloe Kardashians' boyfriend and baby daddy, Tristan Thompson.
A week later, Woods has been ex-communicated from the Kardashians, cut off from the family business and unceremoniously ousted from Kylie Jenner's mansion in suburban Los Angeles. Moreover, Woods is being excoriated on social media and by Kardashian's BFF, Malika Haqq, who basically called her a "coward" for — as Jamie Foxx once put it — "blaming it on the alcohol."
That's why Woods, as TMZ reports, went on Jada Pinkett Smith's wildly popular Facebook Watch show, "Red Table Talk." With the dark clouds of a non-disclosure lawsuit hovering over her head, Woods nevertheless reportedly spilled the tea about her illicit tryst with Thompson, a center with the NBA's Cleveland Cavaliers.
When Woods attempted to mop up the mess by saying she was "blackout drunk," Kardashian's best friend Haqq tore into her.
The Los Angeles-born Haqq posted a quote on Instagram that said, "The most important promise you can keep is a promise to yourself." In the comments on the photo, a fan conveyed their admiration for Haqq's loyalty to Kardashian, writing, "@malika I admire how you own your mistakes an are always there for @khloekardashian she deserves all happiness."
Haqq, 35, decided to elaborate on the subject while taking a swipe at Woods' wig:
"I've been wrong before and I'll be wrong again but I damn sure wouldn't make excuses (alcohol) in an interview to gain self pity and save face. No one in my life would condone that coward like behavior."
Haqq, who starred in the T.I-led cult classic ATL in 2006, was just getting revved up:
"I said it before and I'll say it again, I HAVE NEVER EXCUSED MY BEHAVIOR EVER. I choose to believe what I wanted to believe. I was wrong for that. WRONG IS WRONG. I'm not excusing myself or anyone else. I made my bed so I had to lye in it. Trust I took my L. It's called being an adult And I damn sure did not ask a soul to fight for what I believe in or bully anyone else."
Woods' episode "Red Table Talk" interview is scheduled to air on Friday, March 1st. You better believe the Kardashians — most particularly matriarch, momager Kris Jenner — will be watching with an eagle's eye. If they believe Woods violated their non-disclosure agreement, the mother will undoubtedly unleash the legal hounds from the law firm of Cut, Throat & Associates, to skin Woods' hide.
Meanwhile, social media is eagerly chomping on the evolving scandal like after-dinner mints.
"Oh yall thought the Kardashian's were the only famous family I knew? HA!" — Jordyn pic.twitter.com/6cC2LCuRdv

— COZY CHURCH GIRL (@SylviaObell) February 26, 2019
https://twitter.com/harrylethaby/status/1100494104251777025?ref_src=twsrc%5Etfw%7Ctwcamp%5Etweetembed%7Ctwterm%5E1100494104251777025&ref_url=https%3A%2F%2Fbossip.com%2F1707113%2Flets-get-messy-jordyn-woods-red-table-talk-announcement-about-hooking-up-with-tristan-thompson-and-is-destroying-twitter%2F
Jordyn woods is about to get juicy af and spill all the tea pic.twitter.com/TzMTnEGyMF

— winnie (@GomezWinger) February 26, 2019