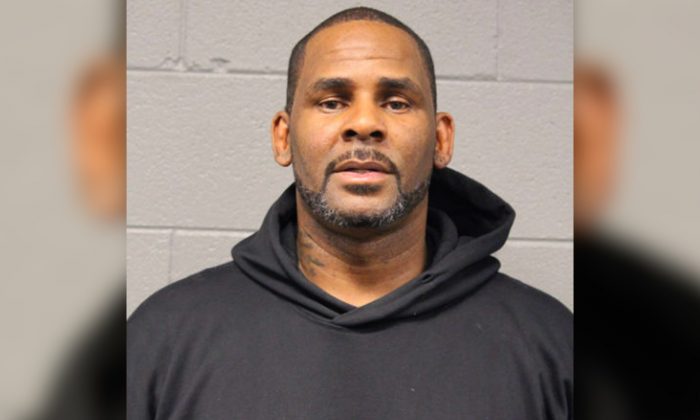 R. Kelly appears emotionally drained during his first interview about his felony sexual abuse case with renowned broadcast journalist Gayle King. The singer pleads for sympathy in his quest to prove his innocence of serial pedophilia. He is well aware that his life hangs in the balance.
The "Your Body's Calling" crooner, 52, believes that he is being illegally charged twice for allegedly having sexual relations with a 14-year-old girl. He was indicted for that in 2003. He was, however, acquitted of all charges in that case in 2008.
Since the airing of the career-killing documentary "Surviving R. Kelly" at the top of 2019, Kelly's life has figuratively circled the drain: he has been indicted on 10 charges of felony sexual abuse, has been dropped from his longtime label, has been denounced by his former A-list music collaborators, has had dozens of concerts and tours canceled, and his music has been blacklisted by many nationally syndicated radio shows.
Here is an excerpt of the explosive, emotionally charged interview with Gayle King for CBS:
Gayle King: They are still talking about you with underage girls. Do you still sit here and say you have never been with underage girls. Can you really say that?
R. Kelly: I sit here and say this: I had two cases back then that I said in the beginning of the interview that I would not talk about because of my ongoing case now.
King: OK.
R. Kelly: Fair enough, but I will tell you this: people are going back to my past, OK? That's exactly what they're doing. They're going back to the past, and they trying to add all of this stuff now to that. To make all of this stuff that's going on now feel real to people.
King: But the past is relevant with you with underage girls?
R. Kelly: Absolutely, no it's not. Because for one, I beat my case. When you beat something, you beat it.
Gayle King: Correct me if I'm wrong that you've never held anybody against their will?
R. Kelly: I don't need to. Why would I? How stupid would it be for R. Kelly, with all I've been through in my way, way past, to hold somebody, let alone four, five, six, 50, you said — how stupid would I be to do that?
R. Kelly: That's stupid! Use your common sense. Forget the blogs, forget how you feel about me. Hate me if you want to, love me if you want. But just use your common sense. How stupid would it be for me, with my crazy past and what I've been through — oh, right now I just think I need to be a monster and hold girls against their will, chain them up in my basement, and don't let them eat, don't let them out, unless they need some shoes down the street from their uncle!
R. Kelly: Stop it. You don't quit playing. Quit playing. I didn't do this stuff! This is not me! I'm fighting for my f—ing life!
NEW: R&B singer R. Kelly, charged with aggravated sexual abuse, angrily denied the accusations in a new interview with @GayleKing, insisting the claims are "rumors" & "not true."

Kelly has pleaded not guilty; see the first clips here & watch @CBSThisMorning Wednesday at 7a ET. pic.twitter.com/5yT1QwPsIq

— CBS Evening News (@CBSEveningNews) March 5, 2019