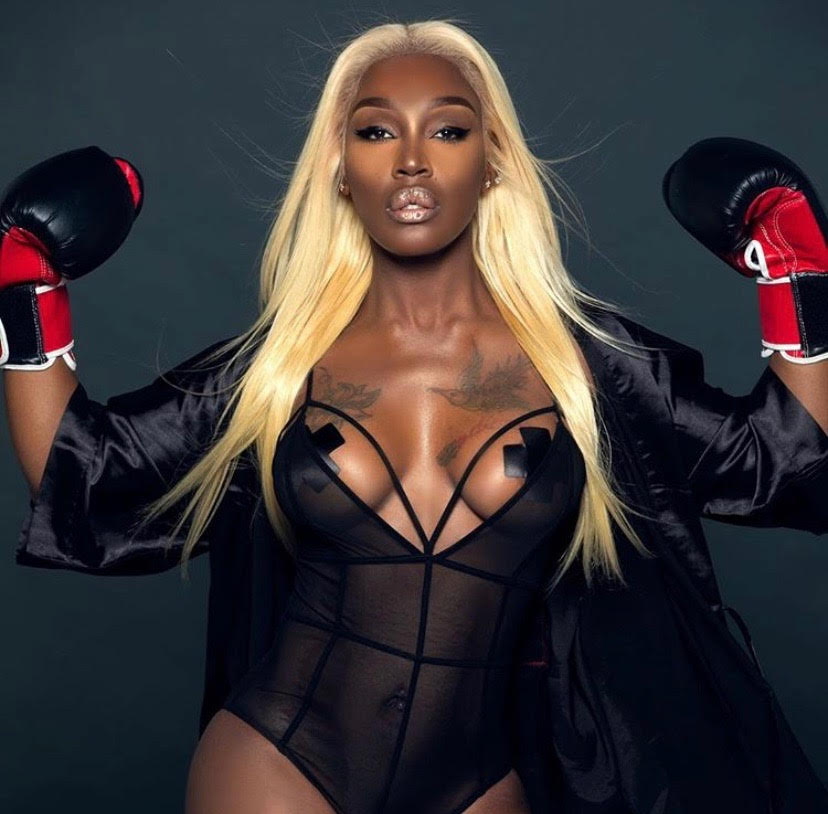 Rapper Jah Jah is Break 'Em Off Music Group's newly signed female artist, who is blazing the internet with her fierce raps and hot single featuring 1Playy "Get Wit It."  Jah Jah stopped by rolling out studios to discuss her new mixtape, Superwoman,her hit single, and her journey in the music industry.
How did you get the name Jah Jah?
I got the name from a mutual friend I've been knowing for years who's from Jamaica. He said, "I'm going to start calling you Jah Jah." I just used it.
You just released your new mixtape Superwoman. How did it feel to release that project? 
It was dope! I got a lot of features on there such as Jhonni Blaze, Nephew Texas Boy, 1Playy and many more. It's a great body of work with 26 songs to showcase that.
Your new single "Get Wit It" with 1Playy is a classic record from Uncle Luke and 2 Live Crew. What motivated you to remake it? 
We heard the record and was like "Oh we going to redo this." We correlated the song to the culture of today and made it better. The song is doing amazing in the streets with over 250K views on Youtube.
What's has been the reaction to the record? 
People love the record. The record has gone national now. Everybody loves the song – like your mama, your grandma, and your friends. I get videos of peoples react[ing] to the video every day.
Who are the top five "superwomen" artist you listen to?
Megan Thee Stallion
Cardi B
Nicki Minaj
Diamond from Crime Mob
Monica
Click here to watch the full interview.
Jah Jah's hit single "Get Wit It" is available on her mixtape Superwoman to download and stream on all digital music platforms.