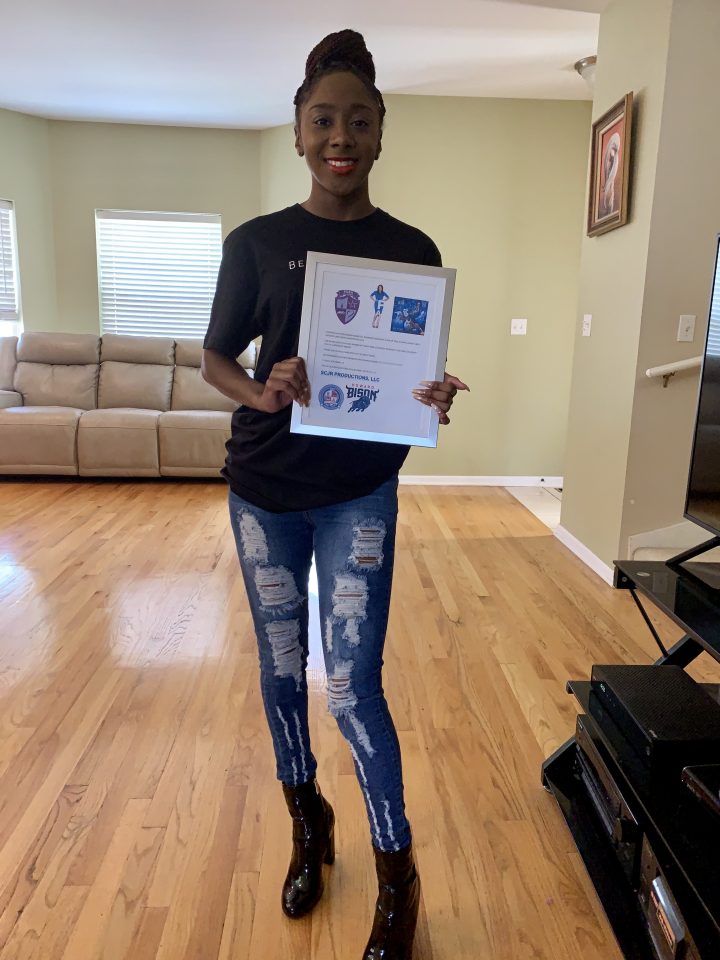 Although the coronavirus pandemic caused all Chicago Public Schools to close earlier this year, it could not shut down Stanley Coleman Jr. Productions LLC's 4th annual College Scholarship Drive Fashion Show. On Saturday, July 18, the company distributed eight new scholarships to high school and college students via Zoom, a virtual experience that the CEO of SCJR Productions LLC, Stanley Coleman Jr., described as both challenging and rewarding.
"We were keeping our fingers crossed that the technical capabilities [would] hold up," he said. "Everybody's Wi-Fi, being in seven or eight different areas, was very challenging, but for the most part it was good."
Coleman, along with ABC's "Mixed-ish" star Africa Himmel; and NBA Hall of Famer Tracy McGrady and his wife, CleRenda McGrady, all collaborated in a concerted effort to celebrate the students, as they confidently strutted in designer attire from the comforts of their own homes.
The McGradys also provided scholarships from their PUSH Academy Girls Mentoring Program to Marissa Hatter, a current student at Illinois State University, and Mariah Webster, who attends Howard University.
The students modeled clothes from Gabrielle Union's New York & Company collection, Meagan Good's Good Girls Wrap, and NFLer Lamar Jackson's Era 8 Apparel/Wild Dog Collection.
Continue reading on the next page.