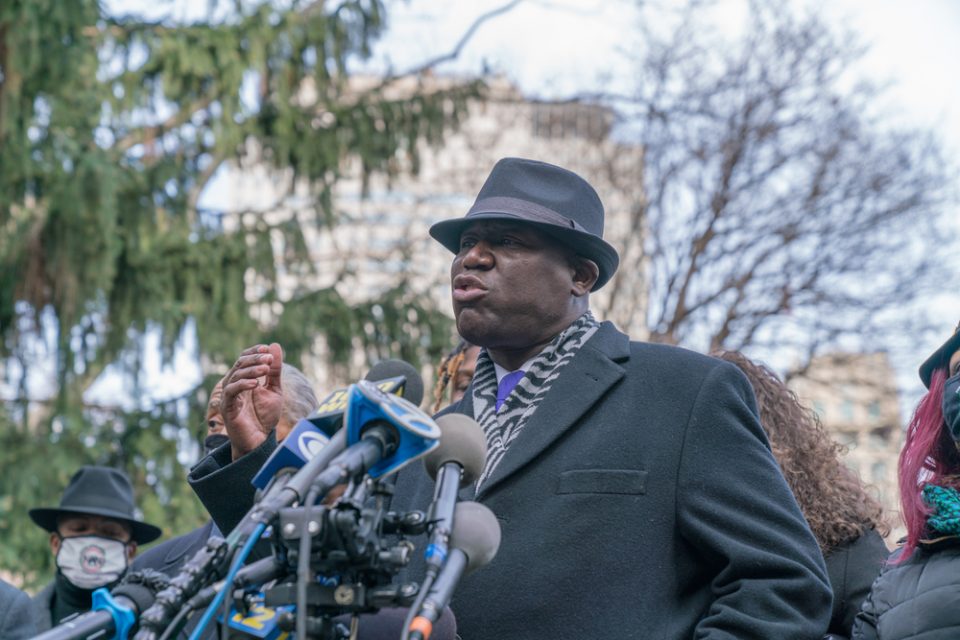 Samaria Rice made it clear this week that she wasn't in support of social activists like Tamika Mallory and attorney Ben Crump whom she claims have built platforms advocating social justice on the backs of slain victims.
Rice, whose 12-year-old son Tamir Rice was murdered in Cleveland, Ohio in 2014 by a police officer while playing with a toy gun, wasn't impressed by Mallory's speech and segment during Lil' Baby's performance at the Grammy's on March 14, 2021.
"Look at this clout chaser. Did she lose something in this fight? I don't think so," posted Rice on social media, who also criticized civil rights attorney Ben Crump. "That's the problem, they take us for a joke [and] that's why we never have justice cause of s— like this."
On March 16, 2021, Rice released an official statement, along with Lisa Simpson, the mother of Richard Risher, who was killed by LAPD officers in 2017, asking them to "step down" and "stand back."
"Tamika D. Mallory, Shaun King, Benjamin Crump, Lee Merritt, Patrisse Cullors, Melina Abdullah and the Black Lives Matter Global Network need to step down, stand back, and stop monopolizing and capitalizing on our fight for justice and human rights," the statement read. "We never hired them to be the representatives in the fight for justice for our dead loved ones murdered by the police."
Rice and Simpson appeared on "The Clay Cane Show" this week and expressed their grievances in depth during a discussion on laws and policies protecting police from murder charges.
"I could've said it differently. Tamika, I didn't have to call you out your name, but baby girl, you out of pocket. You out your lane," Rice explained. "I did what I did, I said what I said. Could I have said it in a different way? Yes, I could have, but at the time, it got me angry. And, here we go once again. Maybe you should have the mothers on the stage with you Tamika as a family. It wouldn't have looked too obvious. And, this ain't got nothing to do with Lil Baby."
Continue reading on the following page.