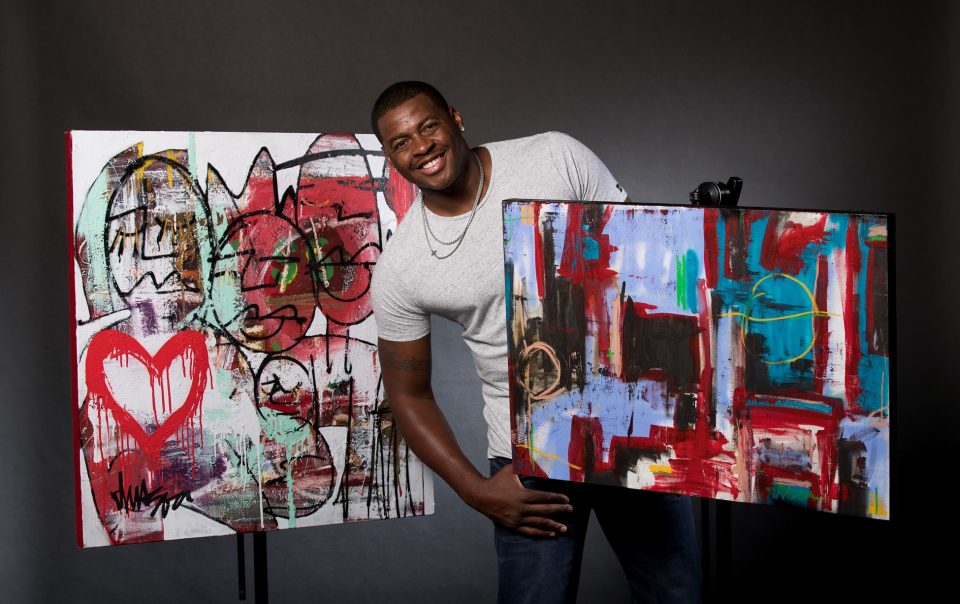 Joining rolling out in the Star Studio is former Milwaukee Buck and artist Desmond Mason. Mason, in partnership with Jack Daniel's Tennessee Whiskey and the Milwaukee Bucks Foundation, is launching this year's Art of Flavor, a mural initiative to honor the diverse communities of Milwaukee. He shared with us the purpose behind his passion.
Can you share your art journey?
I had a friend who was a great artist at a young age and I wanted to be just as good as him. By the seventh grade, I was already doing ceramics and sculpting. By college, I was studying to become an art teacher. I was the only athlete in my classes. I was picked at 17 to go to the Seattle Supersonics. Then I was part of the Ray Allen trade with Gary Payton that brought me to Milwaukee and that's where my love for Milwaukee came. My biggest art shows were here.
How did this project come to be?
I partnered with the Milwaukee Bucks and Jack Daniels to do a mural that revolves around unity. It's about togetherness and trying to work toward that. There are generations of work to be done. This mural is about putting it out there from an artistic standpoint that we are better together.
What do you want to inspire in people when they look at the art so that viewers will know how to best interpret it?
I studied how the eye works as it pertains to color and movement and that was my focus on this piece, to make sure people's eye travels throughout the piece. From a color standpoint, I wanted to create this vibrancy that creates joy and allows you to grab the message, painted in white. This piece was created to let everybody know that this is inclusive of everybody.
Continue reading on the next page.