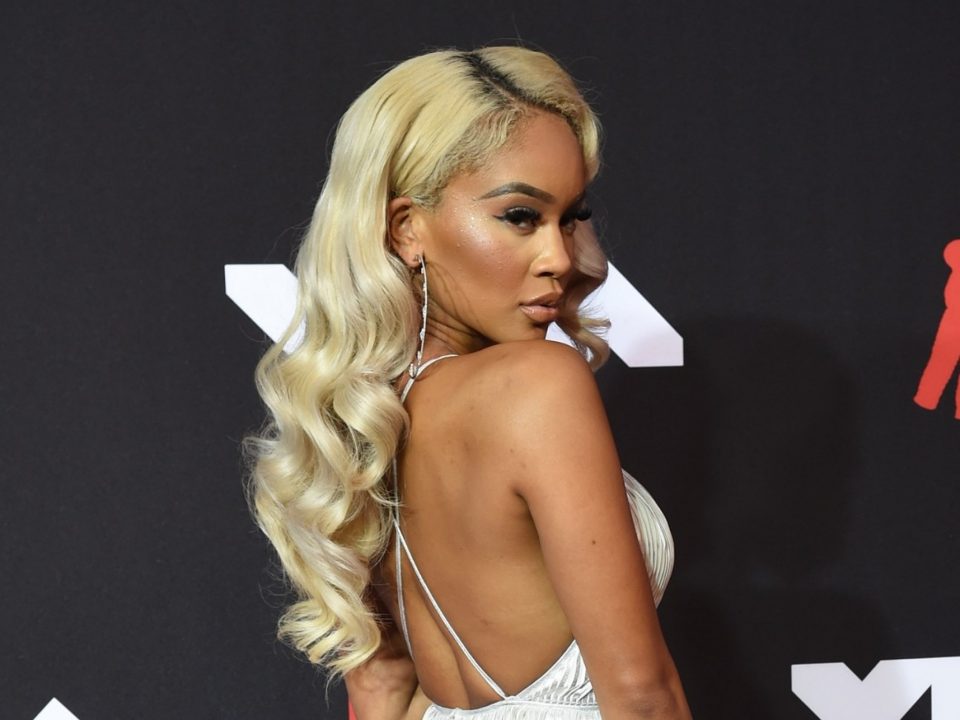 Saweetie is determined to "inspire and to empower" her fans.
The 28-year-old rap star will soon release a "pre-project" called Icy Season before she finally releases her long-awaited debut album, and Saweetie has revealed she has wide-reaching ambitions for her music.
She explained: "I just felt like as women, as humans, we all need guidance, but through my struggles, mistakes, and lessons, I'm kind of sharing what I wish was shared to me. I didn't have a big sister. I didn't have a big brother, so I grew up just learning things on my own. So if I can share my wisdom and my stories to help women out, I'd love to do that."
Saweetie also thinks the songs featured on Icy Season are "special."
She told People: "I just think that music became more fun and more meaningful once I realized my purpose was to inspire and to empower."
Earlier this year, Saweetie revealed she wants to have children one day.
The rap star took to Twitter to express her desire to have kids — although she didn't reveal when she'd like it to happen.
The "My Type" hitmaker — whose real name is Diamonté Harper — wrote on the micro-blogging platform: "I want some babies."
However, Saweetie also insisted that her music career will remain her number one priority for the time being.
The rapper — who has already worked with the likes of Doja Cat, Little Mix, and Jhene Aiko — said: "That's my love language right now. For all of my women out there, I just feel like, after a relationship, relationships take up a lot of time. Right now I'm just getting back to myself. Perfecting my craft is my number one priority."