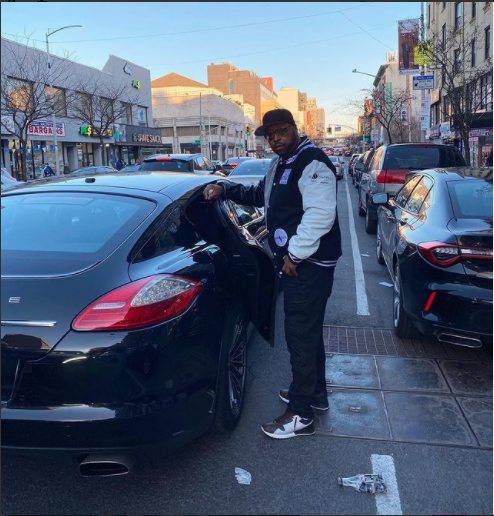 Revered New York deejay Kay Slay, who was adored for being a fierce caretaker of the origins of hip-hop rather than a caterer to its modern incarnation, has died after a prolonged battle with COVID-19.
Tributes are pouring in after the turntable titan and former graffiti great succumbed to the novel coronavirus following a five-month battle. The deejay, who was born, raised and lived in New York as Keith Grayson, had a very adverse reaction to the virus and had been on life support since the week of Christmas 2021. He never recovered. Ironically, he passed on Easter Sunday, according to the family.
Legends never die ; Icons live forever. RIP 👑DEZZY DEZ aka #DjKaySlay aka #Spade429 pic.twitter.com/5TJQzBIx55

— MR. TRIXTER (@_MRTRIXTER_) April 18, 2022
"Our hearts are broken by the passing of Keith Grayson, professionally known as DJ Kay Slay," the bereaved Grayson family penned in a tribute obtained by the New York Post. "A dominant figure in hip-hop culture with millions of fans worldwide, DJ Kay Slay will be remembered for his passion and excellence with a legacy that will transcend generations.
"In memory of DJ Kay Slay, our family wishes to thank all of his friends, fans, and supporters for their prayers and well wishes during this difficult time. We ask that you respect our privacy as we grieve this tragic loss."
Hot 97 added that they are "shocked and saddened by the loss of our beloved DJ Kay Slay. We cherish the many memories created through the twenty-plus years he dedicated to the 'Drama Hour.'" 
We're sending love to #DJKaySlay's family as we mourn his passing ❤️🕊 pic.twitter.com/YzGeLDQ4Qp

— REAL 98.3 FM (@real983fm) April 18, 2022
Kay Slay was born on Aug. 14, 1966, and took a rather circuitous route to hip-hop stardom. He began as a talented teen graffiti artist and only deejayed sparingly because he enjoyed it so much, but not because he wanted to become a star. Eventually, Slay attained regional and then national recognition after being featured in the 1983 hip-hop documentary "Style Wars."
That worl laid the foundation for Slay's groundbreaking album, The Streetsweeper, Vol. 1, in 2003 and then five more albums: The Streetsweeper, Vol. 2, More Than Just a DJ, The Big Brother, Hip Hop Frontline and The Soul Controller.
Legends never die ; Icons live forever. RIP 👑DEZZY DEZ aka #DjKaySlay aka #Spade429 pic.twitter.com/5TJQzBIx55

— MR. TRIXTER (@_MRTRIXTER_) April 18, 2022