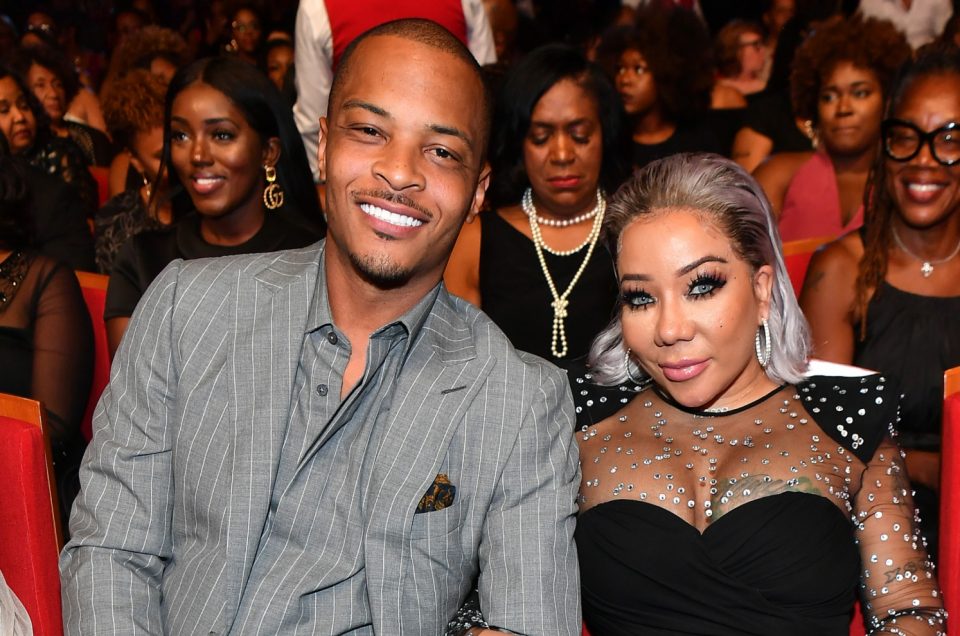 Hip-hop impresario T.I. is still broiling with bitterness and feelings of betrayal a year after VH1 abruptly postponed the production of his highly-popular reality show, "T.I. & Tiny: Friends and Family Hustle." 
Clifford "Tip" Harris Jr. let his 14.5 million Instagram followers know what he thinks about the sister station of MTV. As fans recall, at this time in 2021, T.I. and Tiny were accused by a litany of women of allegedly luring them to their hotel rooms where they supposedly drugged and then sexually seduced while they were incapacitated.
The biggest blowup happened when Sabrina Peterson, a former close friend of the family, accused the hip-hop power couple of enticing naive females before taking advantage of them. Some women even filed civil suits against the Grand Hustle boss and former singer for Xscape.
"I wish 'TI Family Hustle' still came on, the rapper wrote with his hit song "F— 'Em" playing in the background.
 "@VH1 13 years – no loyalty. No Integrity. Just jumped to conclusions. False accusations. No apology. No accountability. No closure. In the name of protecting women … while unfairly, without due process … subsequently punishing women??? No problem," T.I. penned later.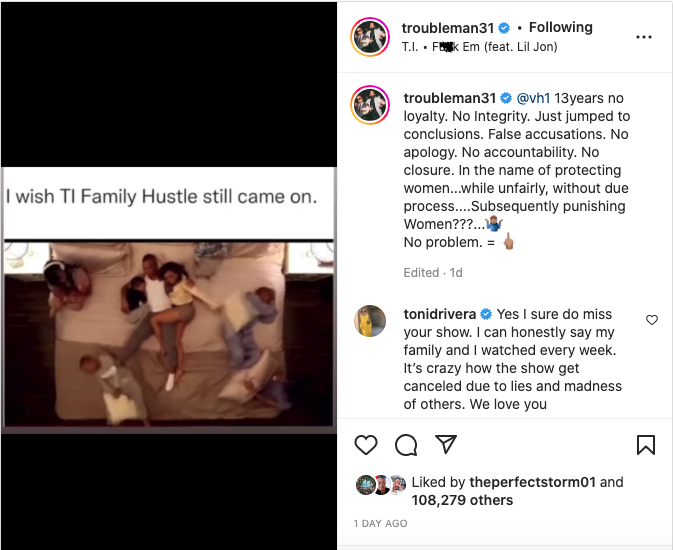 Deadline and the New York Times came out with explosive stories based on the sordid accounts of the alleged female victims. Amid this PR nightmare, television execs over at VH1 decided to pump the brakes on coming out with a new season of the show.
"We are aware of the allegations, and while they are not connected to our show, we have reached out to T.I. and Tameka Harris, as well as local and state officials," an MTV Entertainment spokesperson told Deadline in the summer of 2021. "Given the serious nature of the allegations, we have decided to suspend production in order to gather more information."
None of the accusations has resulted in any charges being filed against Tip and his wife, despite investigations being launched by law enforcement in both Atlanta and Las Vegas.