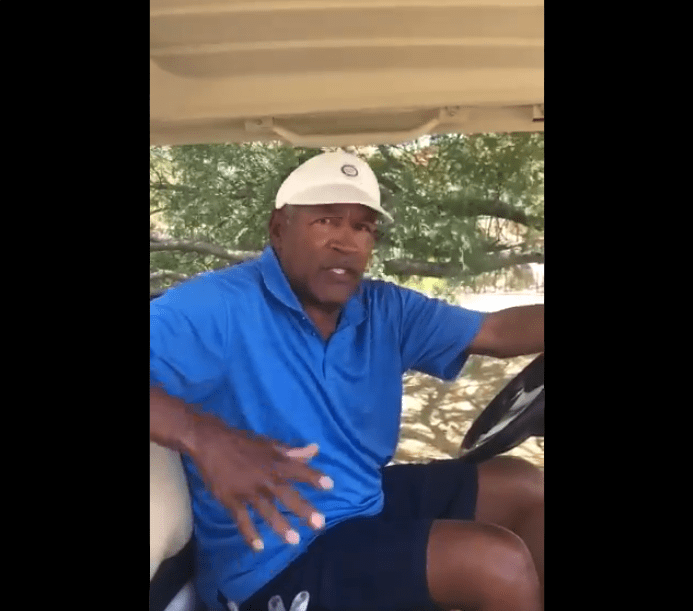 O.J. Simpson, who was found not guilty in the murder of Nicole Brown and Ronald Goldman but was convicted of the crimes in a civil court, is being sued by the father of Goldman.
According to court documents obtained by TMZ, Fred Goldman, the father of Ronald who was slaughtered in 1994 along with O.J.'s ex-wife Nicole, has filed a near-$100 million lawsuit against Simpson for nonpayment of the civil judgement from 1997.
Most Americans now believe that Simpson murdered Brown and Ron Goldman in the breezeway of her home in the ritzy Brentwood section of Los Angeles. The jury in the 1997 civil trial believed that as well and ordered Simpson to pay the surviving family of Goldman $33 million.
The legal docs also indicate that Simpson has only made payments in small amounts over the years. Therefore, the interests caused the amount owed to balloon to over $57 million including interests by 2015. And in the past seven years, the total has swelled exponentially to $97 million, the amount of Fred Goldman's lawsuit.
Goldman contends that Simpson is receiving enough income to pay the family since his release from prison in 2017. Simpson was let out after nine years for good behavior after being convicted of armed robbery in 2008. Simpson and several of his friends with guns broke into a Las Vegas hotel room to retrieve what he thought was property that had been previously stolen from him.