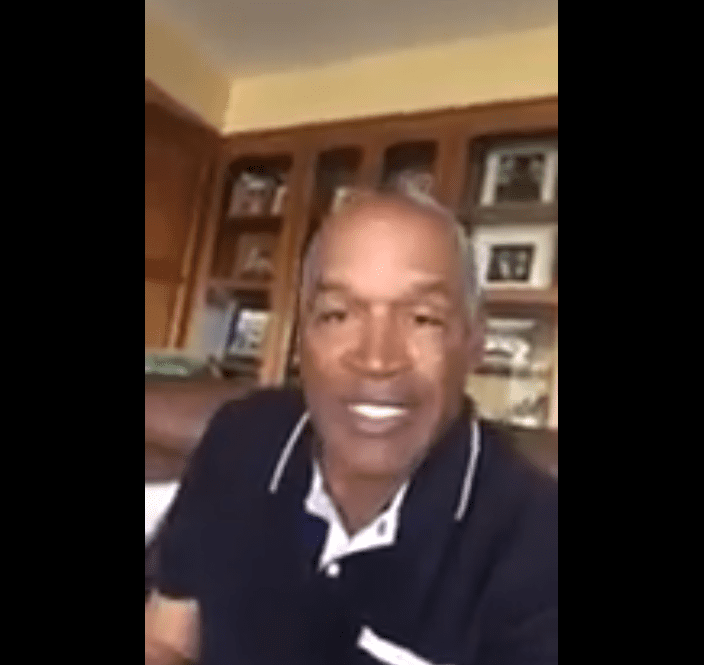 Disgraced football legend OJ Simpson admits he's is scared to ever set foot in Los Angeles again, but not because he fears a vigilante might try to avenge the murders of his wife Nicole Brown and Ron Goldman in the mid-199o's.
In a shocking and bold interview with The Atlantic, the former Heisman Trophy winner and NFL record-breaking running back said he fears that he would run into the actual killer.
Simpson is universally suspected of being responsible for the butchering of Brown and Goldman to death in 1994, even though attorney Johnnie Cochran and "The Dream Team" helped get him acquitted of the charges in 1995. Simpson was held liable for their deaths in a civil court the very next year.
On ever returning to Los Angeles, where Simpson was a beloved and larger-than-life presence for decades prior to 1994, he says he cannot even fathom it today.
"I have trouble with L.A.," Simpson, 71, told The Atlantic. "People may think this is self-serving, but I might be sitting next to whoever did it. I really don't know who did this."
Simpson says he is content and comfortable in the glamorous deserts of Nevada and living a "good life" in Las Vegas. His parole officer has given Simpson a longer leash these days since he was released from prison in 2017 on other charges, enabling him to visit his children in Florida on occasion.
After being the quintessential example of masculinity and virility during his illustrious playing career, Simpson has now been reduced to a laughable caricature as he insinuates that someone else committed that horrible crime in L.A.
"I figured eventually somebody would confess to something, you know? I had one suspect I told my lawyers to look at. I still think he might be involved, but I can't talk about it."