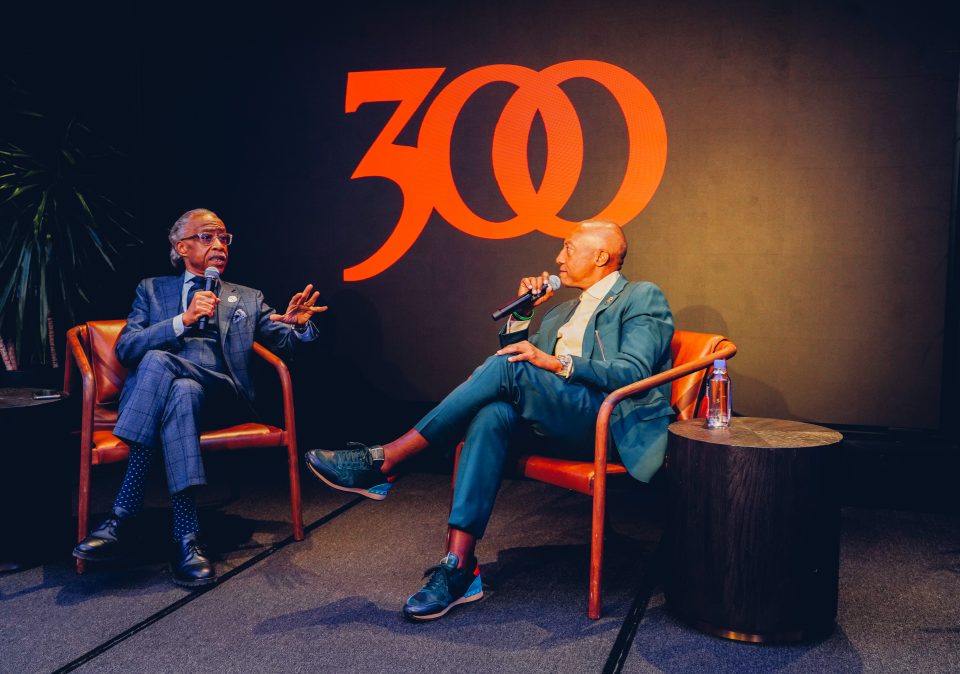 On June 24 at the Nasdaq Marketplace in NYC, music industry legend and Co-founder and CEO of 300, Kevin Liles sat down with Rev. Al Sharpton for a fireside chat to discuss moving the culture forward, Black music, and Kevin's 'Protect Black Art' campaign. The campaign aims to protect Black art, focusing on rap lyrics and how they should not be allowed to be used against an artist during a trial.
As part of the campaign, Kevin Liles has created a petition at Change.org/ProtectBlackArt, which has garnered 50K signatures. 
"We've got a petition we're sharing calling on people to contact their representatives in the Assembly and get them to pass the "Rap Music on Trial" bill. We need to protect Black Art and in order to do that we must pass this legislation across the United States in all 50 states and at the federal level."
The fireside chat was attended by business mogul, Russell Simmons and social justice leader, Tamika Mallory, who also joined Kevin Liles as he rang the bell at the NY Stock Exchange before the discussion.