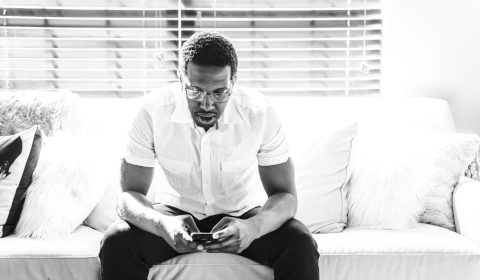 Jerry Johnson spent 13 years playing at the highest level of international basketball in Turkey Belgium, and Kazakhstan. Earning multiple championships, and individual awards, Johnson is now turning his focus to connecting the basketball world through his social platform app, Iungo World. Recently, the social sports platform Iungo World struck a deal with Ghana Basketball Association to support efforts to enhance basketball coverage in Ghana. Johnson's Iungo World app is the first in Africa and will aid in changing the perception and consumption of basketball in Ghana.
Rolling out checked in with the Iungo World founder to learn about what inspires him, his transition from basketball to entrepreneurship, and what connects him to his career.  
What inspires you to show up at work every day?
It is the continuous motivation to be great and be the best version of myself. Improving myself allows me to help change lives in my community and in the world. My previous career as a 13-year professional basketball player instilled a certain level of expectation. My goal is to use my experience and leverage the relationships I developed throughout the world to support, listen and provide value. 
What industries influenced your career path?
Since my youth, I've been involved with sports as a basketball player at all levels, and currently as a high school athletic director … and Sport Tech owner and founder. There are so many values in sports that relate to life, business, relationships, communication, health, and adversity. It is because of sports that I am who I am. 
What new technology are you using in your business?
Iungo World sports social media. It is the new innovative sport embracing the evolution of sports technology. Using Iungo World Tech to connect with the sports world has been very interesting. With Iungo World, you can find all your sports needs from opportunities, promotions, upcoming events, and so much more in one place without distractions. This is key to focusing and using your time wisely by using resources properly while building value in a social environment.
Why is lifelong learning important to you?
It's the only way to reach the best version of yourself or even evolve to the highest plateau of life. "You learn something new every day" is a cliche, but it's true. My world exposure, experiences, receptiveness to the world, and openly learning from others have given me a broad perspective of life. It allows my mind to work, innovate, and remain open to new ideas. You will limit yourself if you stop the opportunities of life lifelong learning.