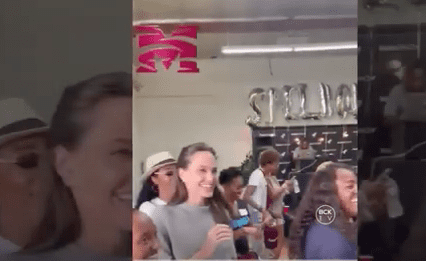 Hollywood heavyweight Angelina Jolie announced over the weekend that her daughter will attend Spelman College in the fall.
Jolie, who adopted several children of different ethnicities with former husband and A-list actor Brad Pitt, stated to her 15 million Instagram followers on July 31, 2022, that Zahara Jolie Pitt will be attending the prestigious HBCU in Atlanta.
"Zahara with her Spelman sisters! Congratulations to all new students starting this year. A very special place and an honor to have a family member as a new Spelman girl," Jolie, 47, penned. 
Zahara Pitt, 17, and Jolie, are seen here participating in one of the line dances at one of the Spelman and Morehouse alumni events in Los Angeles on Sunday. Jolie can be seen blushing while stumbling through the dance before getting a high-five for her effort. This video, which was uploaded to TikTok, was captioned: "Angelina Jolie learning the Electric Slide from Spelman and Morehouse alumni in Los Angeles" @watchtheyard."
Jolie has groomed her daughter for great things in life as she and Zahara attended the Violence Against Women Reauthorization Act at the U.S. Senate in Washington recently.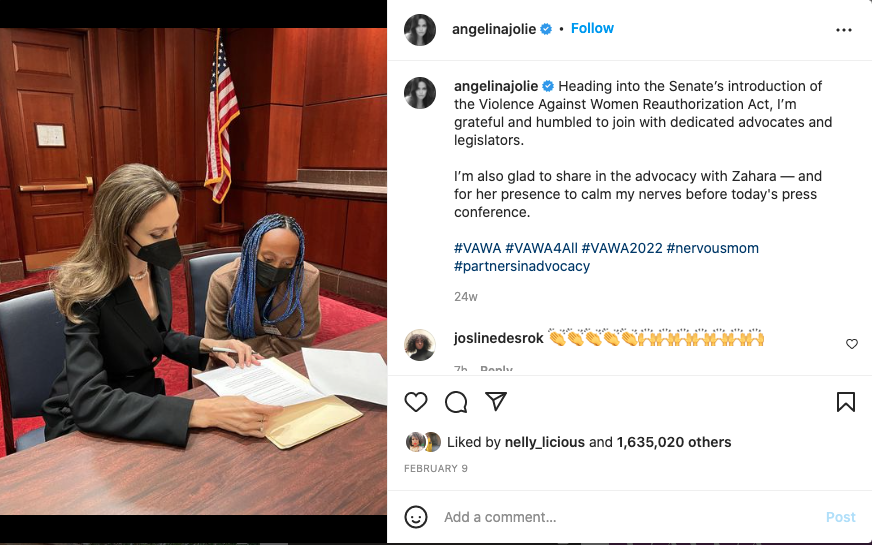 Check out a longer version of the video showing Jolie and her daughter doing the line dance below: