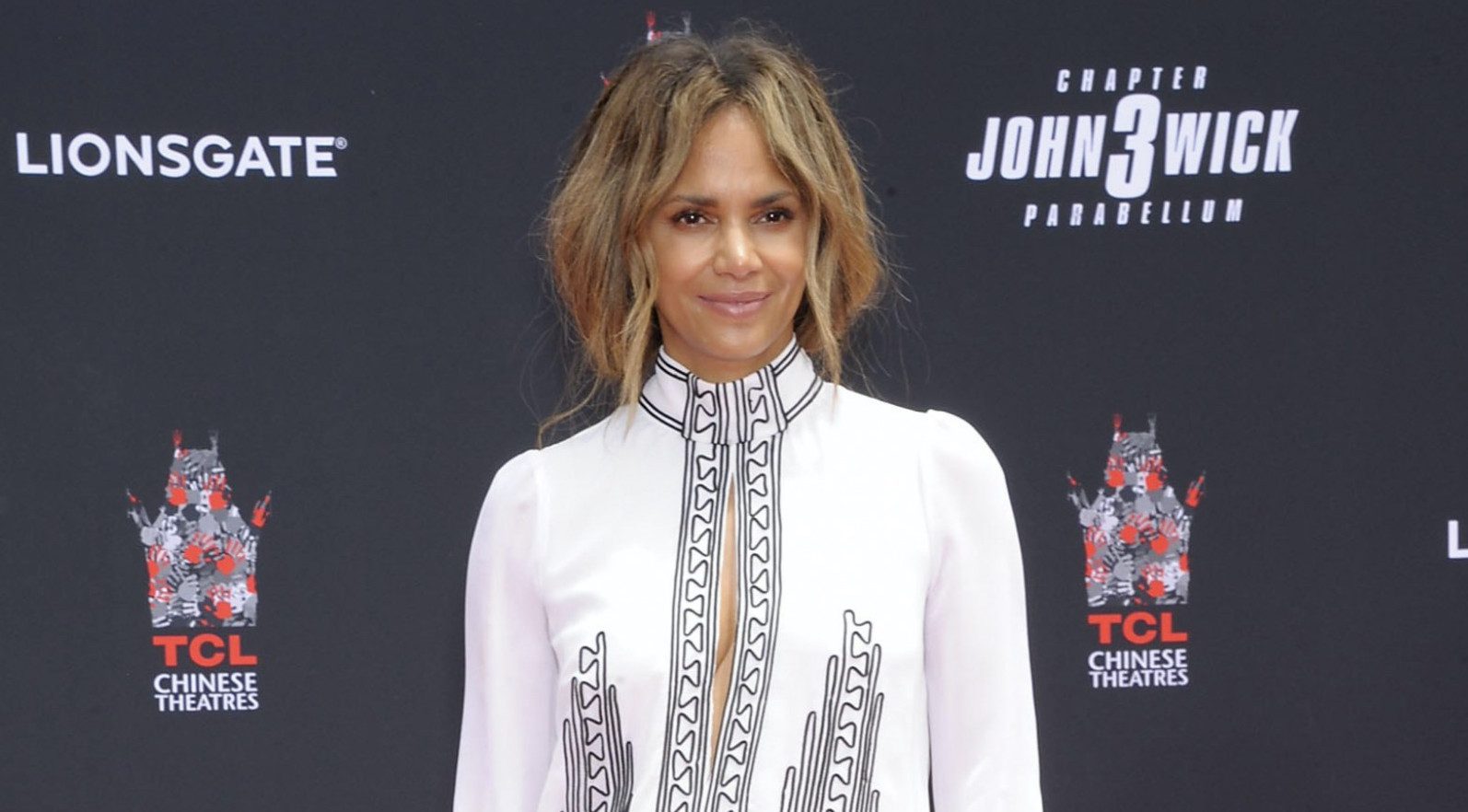 Halle Berry has been burnt multiple times by the blinding spotlight that worldwide fame can occasionally dispense. It's the cost of doing business in Tinseltown.
Therefore, the modelesque actress has been assiduous in keeping her two children out of the spotlight in order to retain some semblance of normalcy.
Rare has been the occasion in which the Oscar-winning Berry has even allowed her eldest daughter, Nahla Aubry, to be photographed or shown on her social media platforms. Berry made the exception this time as, surprising to some, daughter Nahla is fast approaching adulthood after celebrating her 15th birthday. 
Berry raved over her daughter to her eight million Instagram followers over the weekend, "One of the greatest gifts the universe has given me is my daughter, Nahla." 
Berry, 56, the former beauty queen from Cleveland who soared to national fame as a drug addict in Spike Lee's gripping Jungle Fever, apparently used a photo of her daughter from over a decade ago.
As you can tell, Berry is still scrupulous about protecting Nahla, as Berry captured the teen girl posing on a hammock with her back toward the camera.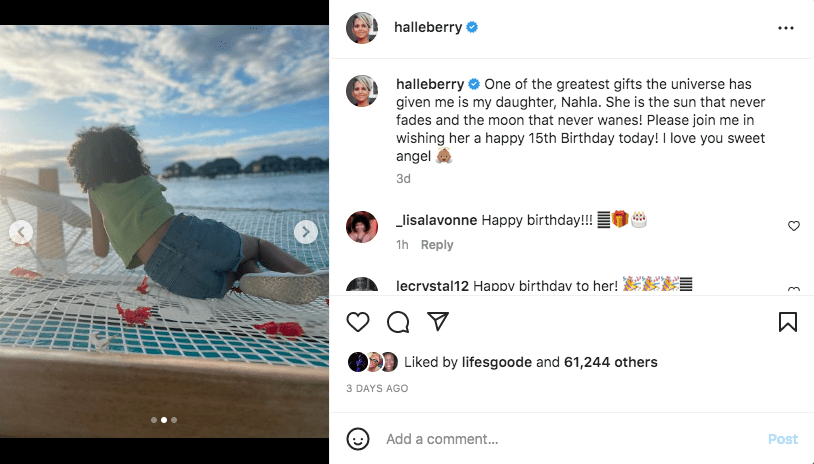 In the third shot and final image in the photo carousel, Nahla sat with her legs crossed on a white couch as she strategically covered most of her face with a hat. 
Even in celebration, Berry is careful about exposing her children to the ubiquitous and ravenous paparazzi. She is also the mother of Maceo Robert Martinez.
"I just don't want to plaster them all over the internet. That just doesn't feel right for me, Berry told the "Today" show in 2019. 
"They're gonna do that soon enough. That's gonna be their life when they grow up, and they will choose when that starts. I've fought really hard to protect their privacy, and I just want them to have their life and have it be theirs."