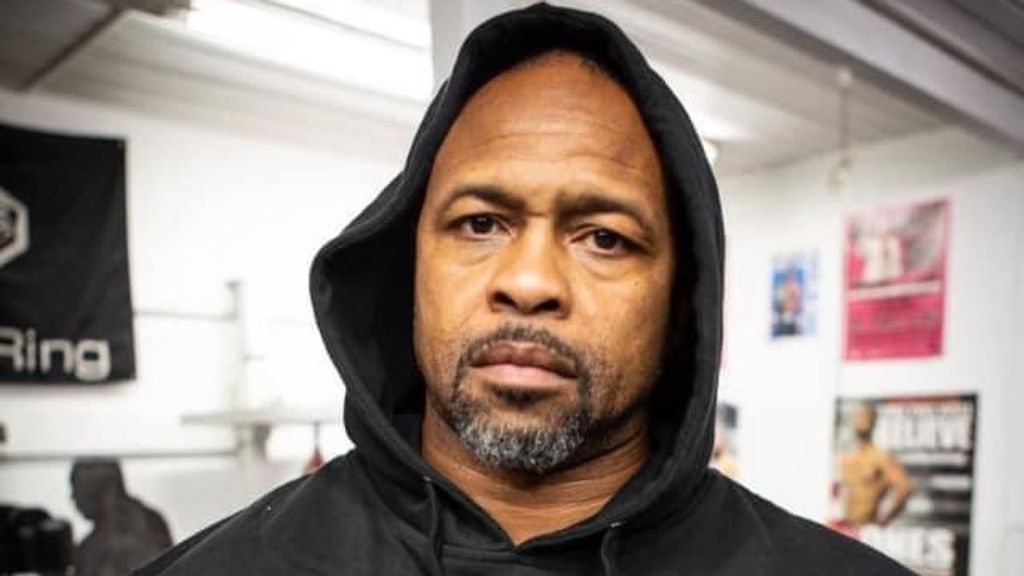 PENSACOLA, Fla. — For those that believe age is just a number, be sure to tune in Saturday night for UFC star Jorge Masvidal's "Gamebred Boxing 4" card. At 54 years of age, boxing Hall of Famer, Roy Jones Jr. will face former UFC lightweight champion, Anthony Pettis. Pettis, 36, is not only 18 years younger than Jones, but the fight will take place in his hometown of Milwaukee, Wisconsin at the Fiserv Forum. However, that's where the advantages end. Pettis will have the uphill battle of making his pro boxing debut against one of the best boxers of this generation, who is a 75-fight veteran. Also, the fight will take place at heavyweight, a weight Jones is familiar with and has captured a title at, while heavyweight is far north of Pettis' days as a UFC lightweight champion and welterweight contender. 
Zenger News caught up with the first ballot Hall of Famer, Roy Jones Jr. to discuss this cross-sports extravaganza! 
 Zenger: Often times combat sports youth can be overvalued, and experience and wisdom can be undervalued. For those who think you shouldn't have accepted this fight against Anthony Pettis, do you feel that's the scope they are looking through?
Jones Jr: Yeah, it is. I almost died last year doing nothing but fishing. When your time comes, you're going even if you're not doing what they think might get you killed. You understand me. When your time comes, you're going. I don't care what you're doing. You can be fishing, laying up in the bed sleep, when your day comes, you're going. If it's my day, I'm going whether I'm fighting or not. I'm going to enjoy myself and have fun in life and get myself healthy and fight. Why not? Wouldn't you want to see your granddaddy get healthy and do what he do, opposed to get overweight and get all these diseases, and get on medication. It don't make sense. You can die this way or you can die that way. Well, I'm going to try and die this way if I'm gonna do it (laughing). 
Zenger: You're 54 years old, you look to be in tremendous shape. Have you done anything differently preparing for Anthony Pettis or just dialed things up a little more? 
Jones Jr: I actually had to back things back a notch. I used to go so hard. At 54, you can't go as hard as you used to go at 24. You gotta back things back a notch. You can't go as hard as you used to go at 34. You have to back things back a notch. You have to have enough knowledge to let your body tell you when it can and when it can't. Back in the day my mind used to tell my body. Now, my body tells my mind because they've traded places. 
Zenger: Anthony Pettis was dynamic inside of the cage, but he used kicks, elbows, and the cage to showcase those dynamic assets. What are you expecting from him considering he's only able to use his fists against one of the greatest boxers of all time?
Jones Jr: You gotta remember though, people like him are creative and innovative. Look at all the things he did off the cage with his legs and off the cage and stuff. He was very creative and innovative. He ain't just coming in to lay down. He's going to try and use creativity. He's going to try and change it from his legs and elbows to his arms. He was a kickboxer before he started MMA, so he does know about boxing. He knows how to box, he does it very well. His first love was boxing, so don't be surprised if he comes out looking better than most are expecting him to because he knows what the hell he's doing. And I know he knows what the hell he's doing, so I didn't take him lightly. 
Zenger: You have based your entire career on taking on all challenges. You still maintain that because not only is he 18 years younger than you are, but you're also going to his backyard in Milwaukee, Wisconsin. Why?
Jones Jr: We're fighting in a place where one of the greatest basketball players of all time is playing and dominating right now, that's, Giannis Antetokounmpo. I get the chance to go perform at his arena at 54. Not in my prime, at 54 they still want you to come perform at his arena. How can you say no to that? You can take a chance of dying on a boat, getting too hot fishing. Or you can go get yourself in shape and perform at Giannis' arena. An arena that you haven't performed at. Which one you think you going to do? 
Zenger: I'm definitely taking Fiserv Forum. 
Jones Jr: Ya heard me. I didn't care who the opponent was, how can I say, no? I know it's his hometown, cool. But look what he doing. He's trying to cross over to a sport where he's not known to be at. He's taking a gamble too. Not only is he crossing into it, yeah, he's fighting an older man, but the old man is a GOAT! The old man is the truth! The old man is one of the best that ever did it! You understand me. It would be like me going in there with one of the greatest Kung Fu masters of all time, don't matter how old he is, he still dangerous. 
Zenger: You have 75 professional boxing matches, is Roy Jones Jr. still learning entering this fight against Anthony Pettis or do you feel he's the one with all the knowledge to gain given the fact that he's coming into your world? 
Jones Jr: They coming into my world, so they gotta do all of the learning, but you never stop learning. Roy Jones Jr. never stops learning. I'm learning something still and I like it because, back in my day, we made weight one way. They make weight a new way. I have to learn it now because I never did this. I can't explain it to anyone because I never did it. Now, I can explain it to them, why, because I'm doing it. 
Recommended from our partners
The post At 54, Roy Jones Jr. Attempts To Send Anthony Pettis Back To The Cage After Saturday's Boxing Match appeared first on Zenger News.