A Hogwarts acceptance letter used in the first Harry Potter movie is set to fetch over £12K ($14,882) at auction.
The rare prop was one of hundreds that flew down the chimney, shot through the letterbox or arrived by owl on the wizard's 11th birthday.
It was used during the filming of "Harry Potter and the Philosopher's Stone" released in 2001.
One of these envelopes – addressed in green ink to "Mr. H Potter, the Cupboard under the Stairs, 4 Privet Drive, Little Whinging, Surrey" – is expected to fetch over £12,000 ($14,882).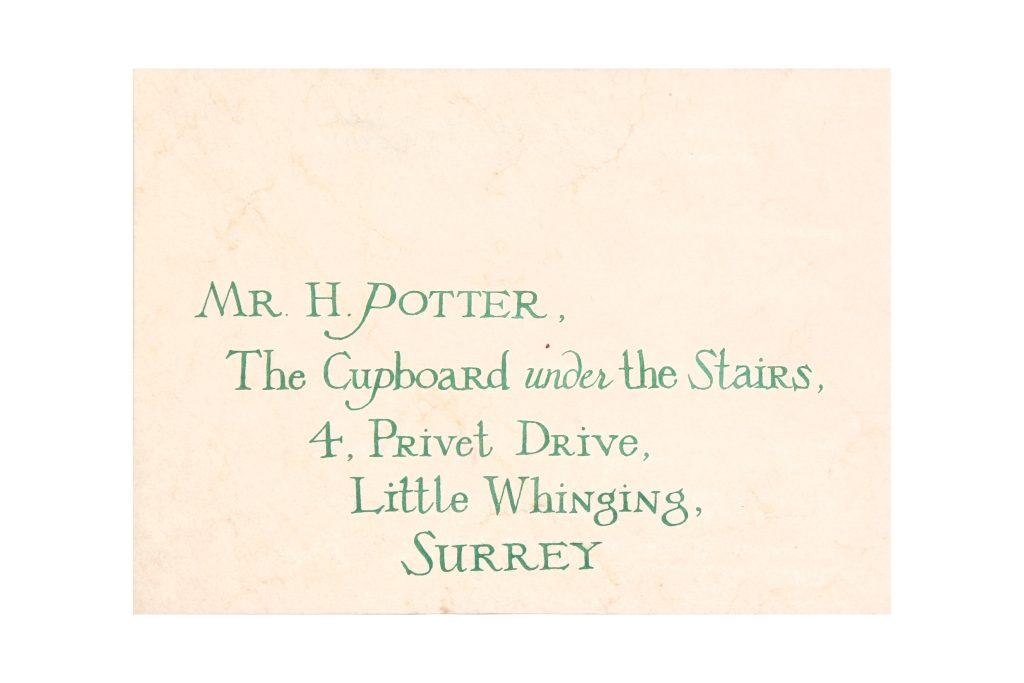 Unlike the many entirely printed versions used in the scene, the envelope in question features a real and unbroken red-wax Hogwarts seal.
It contains a letter of introduction and list of requirements from Professor McGonagall untouched inside.
Valentina Borghi, a specialist at Chiswick Auctions who are selling the lot, said: "Harry Potter ephemera this good doesn't come on the market very often.
"As a general rule, the props used in the eight films have tended to stay with the studios."
The lot is accompanied by a letter of provenance on a Harry Potter Productions letterhead confirming that this is one of only a limited number of props given out by the studios for charity.
It also comes with a color photocopy of the letter inside the unopened envelope.
This little piece of movie history was donated by a producer and partner of 1492 Pictures which produced the first three of the films for a school charity auction.
The covering letter is addressed to the Vice Chairperson of the PTA of Newdigate Infant School in Dorking, Surrey, England.
It reads: "Thank you for your interest in Harry Potter. Please find enclosed for your charity, a Hogwarts acceptance letter and envelope, as seen in Harry Potter and The Philosopher's Stone.
"As the envelope is sealed, I have also included a copy of its contents. I have enclosed for your reference, a copy of a magazine featuring Daniel Radcliffe and one of the letters in actions!
"There are only a limited number of these props available from the studio, thus we hope it raises a substantial amount for your good cause."
Acquired by the current owner at a charity sale, it now has an estimate of £10,000 to £12,000 ($12,401- 14,882).
Produced in association with SWNS Talker
The post Hogwarts Acceptance Letter Used In First Harry Potter Film Set For $15K At Auction appeared first on Zenger News.