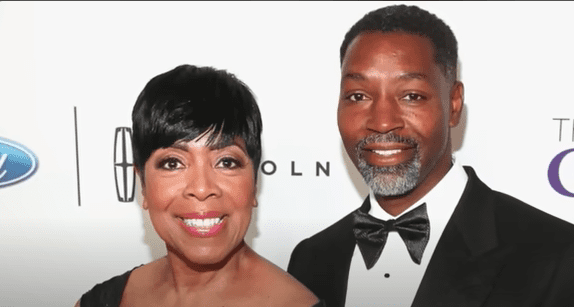 Shirley Strawberry is still reeling from the embarrassing scandal involving leaked jailhouse phone conversations where she made unflattering statements about her boss Steve Harvey and his wife, Marjorie. 
On Tuesday, Sept. 27, a new report was posted stating that Strawberry's incarcerated husband, Ernesto Williams, is still married to his first wife, thereby invalidating his marriage to Strawberry.
Williams has been jailed without bail since the summer of 2022 on numerous charges, including fraud, gun possession, theft and child pornography. In June 2023, he pleaded guilty to felony possession of a weapon and was sentenced to 23 months in prison, according to legal documents obtained by SandraRose.com. 
Williams' first wife, Edith, contacted the famed YouTube blog "Chronicle Speaks" to proclaim that she has been married to Ernesto Williams since 1985 and that they never divorced.
"Chronicle Speaks" reports it confirmed with Aiken County, South Carolina, courts that Edith Williams remains his legal wife. If true, this would negate Ernesto Williams' subsequent marriages since bigamy is illegal in South Carolina and Georgia, the latter where Strawberry resides.
SandraRose.com posted a photo of the alleged wedding certificate that Edith Williams gave "Chronicle Speaks."
Strawberry, 70, detailed her marital tumult to Williams on the "Steve Harvey Morning Show" and, as he languishes in prison, Strawberry has filed for divorce.
It remains to be seen if the 10-year working relationship between Strawberry and Harvey can be completely restored. Jailhouse phone recordings, which were released, detailed how she claimed that Harvey was "scared" of his wife. Strawberry also mentioned how Strawberry told her estranged husband that Marjorie Harvey treated the cast of the "Steve Harvey Morning Show" like they were the help instead of being cordial.