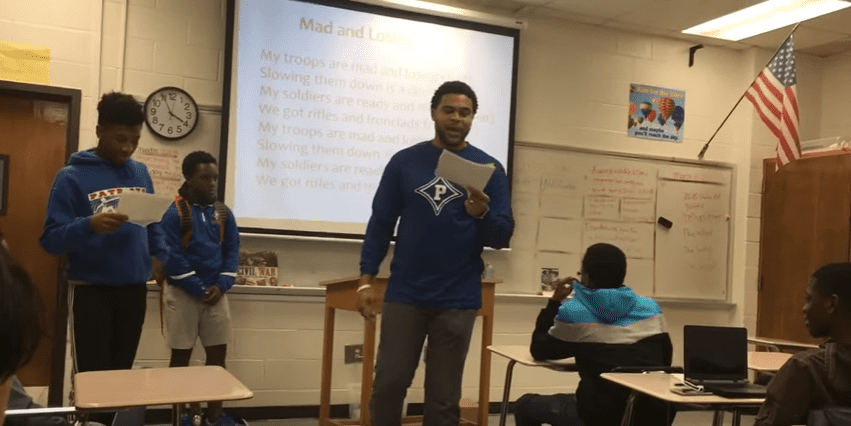 How Atlanta teacher explains the Civil War using Migos' 'Bad and Boujee'
What a cool way to reach middle school students. David Yancey, a teacher at Edwards Middle School in Conyers, Georgia, a suburb outside Atlanta, used a hit from the rap group Migos' hit single "Bad and Boujee" and remixed it for a Civil War lesson for his students into a new version called "Mad and Losing." The popular hook is changed to "My/your troops are mad and losing/Slowing them down is a doozy." This isn't a new education method for the 31-year-old teacher. He's also used Drake ("Hotline Bling"), Chance the Rapper and Adele to help his students learn.
"I'm trying to get kids to want this," Yancey tells WSB-TV.
"They're really catchy," student Allison Adcock says. "So, you remember them, like during tests when you need them."
"Because now they're really willing to hear the material to understand it and they're always looking forward to the next song," Principal Fred Middleton said.
The prolific teacher tells the Atlanta Journal-Constitution … "on what content I'm delivering. I'll do the lesson, and I pull it all together in a song."
Yancey was named Teacher of the Year in 2016.