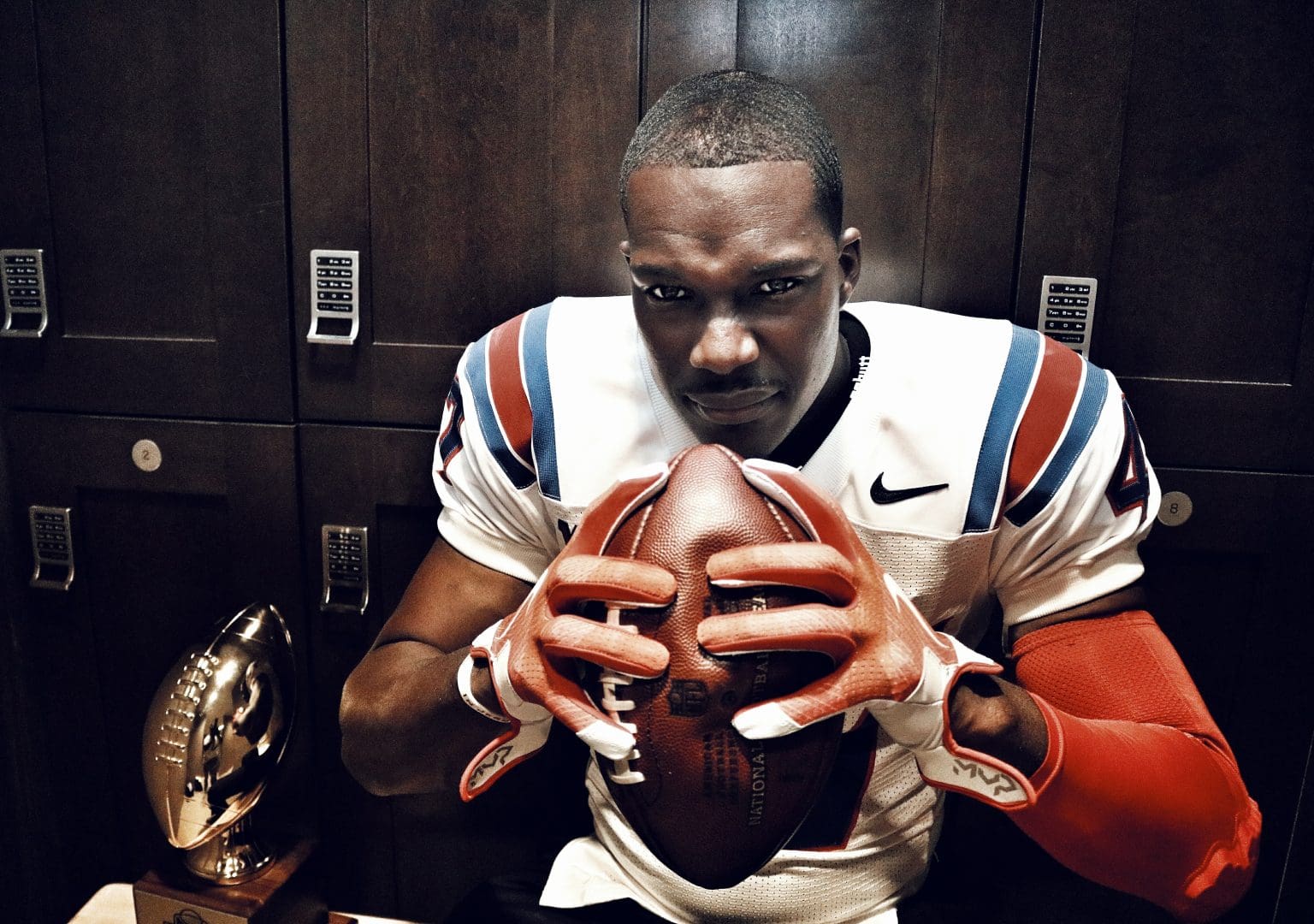 Anthony Drew Harrison shares how student-athletes can to go to college for free
Anthony Drew Harrison is no stranger to the gridiron; he is a former All-American student-athlete from Louisiana Tech. He enjoyed his school days on a full ride scholarship.
Many potential college athletes don't understand recruiting, which is what prompted Harrison to pen a guide to recruiting.
Harrison has become a recruiting expert in one of the country's leading cities for Division I football — Houston.  Harrison has assisted a host of student-athletes with their recruiting process.
Check out what Harrison had to say about life, what inspires him and his book The Top Recruit.
Why did you write this book?
Most families are uninformed about the recruiting process for a prospective college athlete. There are thousands of families that miss out on opportunities each year simply because they did not know.
What's the story behind the title?
Everyone cannot be a 5-star recruit or sit in the 1st chair in an orchestra. The Top Recruit is a mindset that even if I am not the best, I can work hard to excel academically, develop a good reputation and position myself to be wanted by a college program. In doing so, I will give myself a chance at earning a college scholarship. I do not need 70 offers. I just need one, and hence The Top Recruit. You only need one college or university to take a chance on you, but to do so you have to be top in your field.   
What do you hope readers will glean from reading your book?
My goal is that every student-athlete that reads this book has a better chance at earning a college scholarship. Simply put, I want to change the course of a young person's life by educating them on the recruiting process and helping them earn a scholarship.
What separates you from others in your field? What is unique to the experience that you create?
As a recruiting expert, husband, trainer, mentor, coach and former student-athlete, I am one of the few people who have been blessed with an opportunity to experience the recruiting cycle from several different viewpoints. Couple that with friends and acquaintances in the college industry, over 20 years of experience in sports and my relationships with Ivy League, Big Ten, Big 12, SEC , Division 2 and Division 3 coaches, I am unique in my field. I have been blessed to walk many different athletes throughout the process. My athletes have received scholarship offers from Alabama, Georgia, Tennessee, Yale, Harvard, Princeton, Cal-Berkley, TCU, Texas A&M, Baylor, Oklahoma State, UCLA, Ole Miss and LSU to name a few universities. We also have many student athletes who have received offers to Division 2 and Division 3 schools as well as the Ivy League schools.