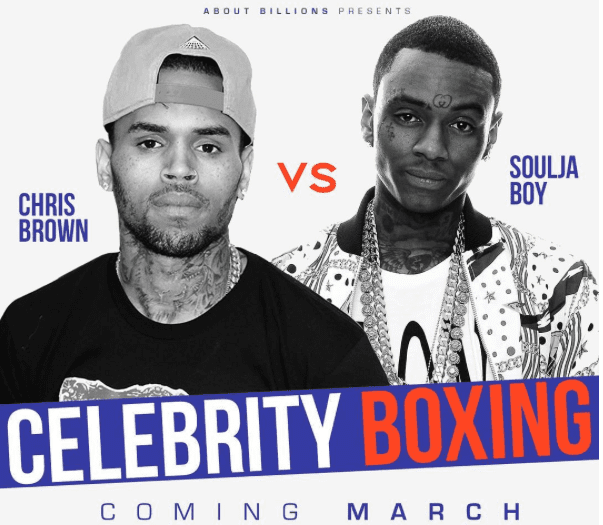 The Chris Brown and Soulja Boy beef will reportedly be settled in a boxing ring. News of the boxing match was made public by boxing champ Adrien Broner.
In an Instagram post, Broner wrote, "It's going down in March they both getting prepared for the epic fight of the beginning of the year with Chris Brown vs. Soulja Boy."
The post on the boxing match came shortly after Soulja Boy apologized to Chris Brown and called a truce. "I want to send an apology," Soulja Boy said. Over the past couple of months, I been wilding out. But it's not about who starts the beef, it's about who ends it. I recently found out my mother is in the hospital. No amount of money or fame will make me be alright knowing my mother is sick. I want to make music with Chris Brown, Quavo, Yatchi, everybody. Back to the music."
However, after Broner posted on the fight, Soulja Boy responded to the post by writing, "Y'all better get ready!"
The initial feud allegedly started after Soulja Boy liked Karrueche's pic on Instagram and Brown became upset. The two went back and forth for hours with threats of violence against each other.
Broner revealed that tickets and a location for the boxing match will be made available at a later date.