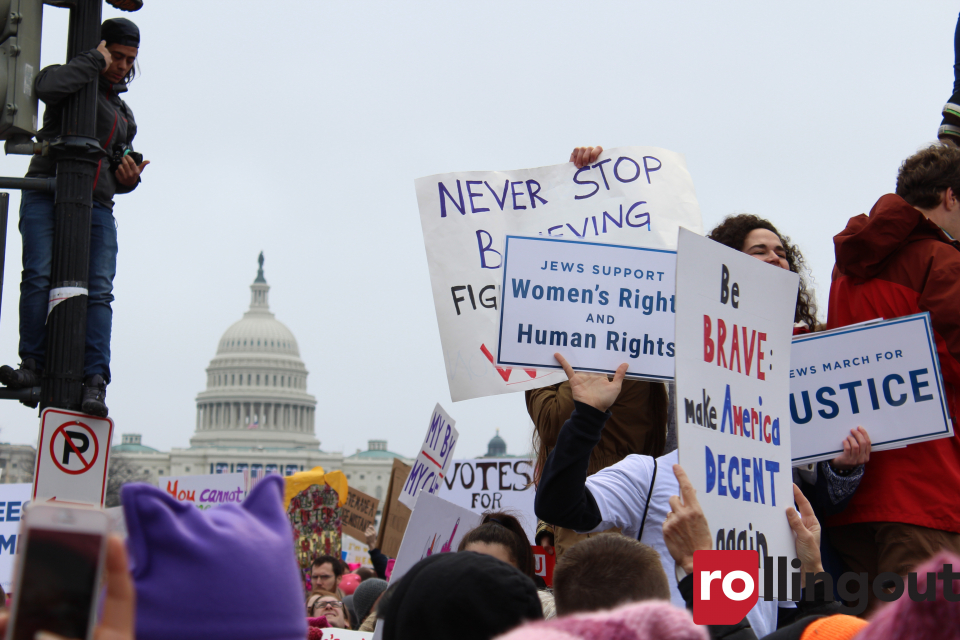 While walking on Independence Avenue in Washington, D.C., on Jan. 21, it became obvious that America was in the midst of a vast revolution. Thousands of marchers wore pink and held signs to express their views on women's empowerment. It was a scenario that would take place in other major cities across the nation and even in other countries. But at its core, the Women's March on Washington, and in other locations, was a protest to attack the sexist and racist views of Donald Trump.
The march proved that the power of mobilizing can ignite action. However, the peaceful protests should have happened months ago.
Imagine if this amount of focused outrage would have come to fruition in late October or early November. Trump's racist and sexist views have been a common theme of his for years. But once he became the Republican nominee for president, the national pushback should have been forceful.
Change has to be proactive. The key to the Civil Rights Movement was that it strategically found ways to initiate change in a timely manner. The 1963 March on Washington occurred two years before the Voting Rights Act was signed into law.
One of the biggest issues with the 2016 presidential election was that many people weren't inspired to vote. Some were turned off by Trump's dangerous views and Hillary Clinton's untrustworthiness. Also, a multitude of people stayed home after several polls predicted Clinton would win the presidency. In contrast to Obama's elections, there was a lack of excitement.
Furthermore, Clinton failed to capture the female vote. According to exit polls, 53 percent of White women voted for Trump. Had the Women's March on Washington occurred prior to the election, some of those women may have thought twice about voting for a man who doesn't have their best interest in mind.
However, the marches proved that people are angry over President Trump's new position as leader of the nation. It's important that that anger remains consistent when it comes to politics and laws on all levels. But in the present time, America will have to pay for such lateness.