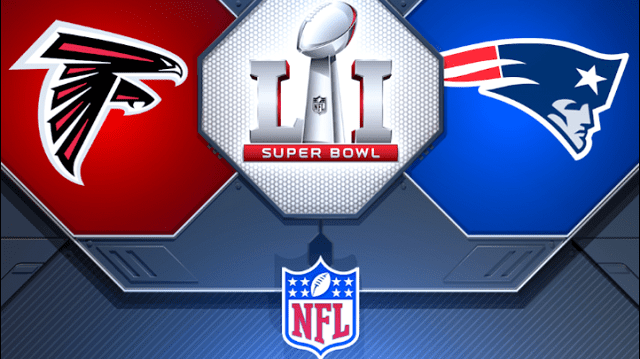 This Sunday will mark the 51
st
edition of the NFL's championship game, commonly known as the Super Bowl. This year's matchup will be quite the treat when the AFC champion New England Patriots take on the NFC champion Atlanta Falcons at NRG Stadium in Houston, Texas. The Patriots are looking for their fifth Vince Lombardi trophy, while the Falcons are looking for their first title in just their second Super Bowl appearance. Expect plenty of offense in this one as both teams will light up the scoreboard.
Unlike Super Bowls of the past, there is no clear-cut favorite. Both teams come into this contest averaging over 30 points per game. So far this postseason, New England has scored a combined 70 points (against Houston and Pittsburgh), while Atlanta has totaled 80 points (against Seattle and Green Bay). Here are the players to pay special attention to on Sunday:
Quarterback:
Atlanta's Matt Ryan and New England's Tom Brady are arguably the two most accurate and efficient quarterbacks in the NFL. Brady, a sixth-round draft pick back in 2000, has been under center for every Patriots Super Bowl victory. He's 4-2 on the grand stage, a three-time Super Bowl MVP, and has cemented his legacy as a first-ballot Hall-of-Famer. He's not afraid of the limelight and rarely cracks under pressure.
It took Ryan nine seasons to get to this point in his career. He threw for 4,994 yards and 38 touchdowns during the regular season, with an additional 730 yards and seven scores in the playoffs. "Matty Ice" as he's affectionately known, guides an offense that ranks in the top five in scoring (1st), passing yards per game (3rd), and rushing yards per game (5th). Both men will be the center of attention.
Running back:
Devonta Freeman is a major reason why the Falcons offense ranks in the top five. His 36 total touches for 209 total yards and two combined touchdowns will give the Patriots defense fits — both on the ground and through the air. The Patriots counter with their power back LeGarrette Blount, who's capable of punishing defenders and eating up the game clock.
Wide receiver:
Julio Jones (247 receiving yards, three touchdown catches this postseason) is Atlanta's deep threat while Mohamed Sanu (10.7 yards per catch) adds a nice complement. New England, on the other hand, counters with the three-headed monster known as Chris Hogan, Julian Edelman, and Danny Amendola who've combined for three touchdown catches during this latest playoff run.
Tight end:
On paper, the Patriots have the advantage with their big personality, one-two punch in Martellus Bennett and Rob Gronkowski. Atlanta brings their silent assassin, Levine Toilolo, and his 10 yards per reception.
Both defenses will have their work cut out for them on Sunday. The first team to get a stop or force a turnover will have the advantage. In the end, this game will come down to the wire. But make no mistake about it, both teams have a solid chance to win this ball game.
–gabe salgado