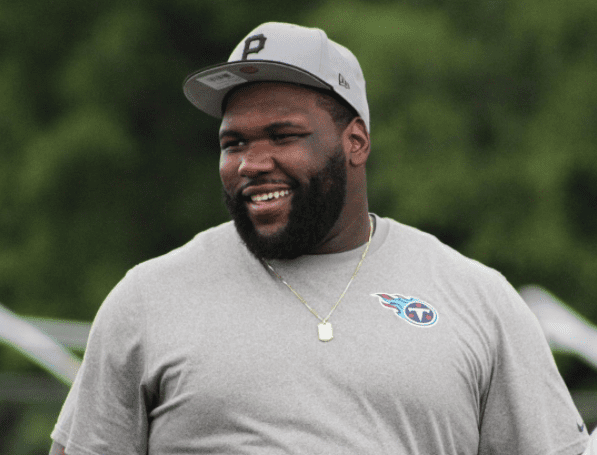 NFL star Quinton Spain learned the hard way how youth, fame, and money can be a vicious combination. During NFL Pro Bowl weekend in Orlando, Spain, who is an offensive lineman for the Tennessee Titans, decided to visit a nightclub, according to the Orlando Sentinel.
At some point during the evening, Spain, 25, met a young woman. The woman tagged along and went with Spain and friends to another club. Spain told authorities that the woman was sexually aggressive throughout the evening. Spain decided to take her to his hotel room.
While the two were in the room, they began drinking Hennessy. The woman made him a second drink and he took a sip. She told him to take his clothes off and Spain became unconscious. He woke up hours later and could not remember anything after taking the drink. Spain soon noticed that his two gold chains worth $73,000 and a Rolex watch worth $40,000 were missing.
The incident was similar to other crimes that have recently taken place in the Orlando area. Five days before Spain was robbed, a man named Wade Malcolm reported being a victim. Malcolm met a woman at a hotel bar and took her to his hotel room the same night. She offered him vodka and he two began drinking. Malcolm also loss consciousness and woke up hours later feeling dizzy and sick. After missing his flight, he noticed his Rolex watch, credit cards, tablet, and $500 in case was missing.
During that same weekend, a man was robbed of a $10,000 Rolex after meeting a woman, drinking with her and waking up after hours of being unconscious.
Police in the Orlando area are currently searching for suspects and warning men to be aware of young women who offer sex and alcohol.