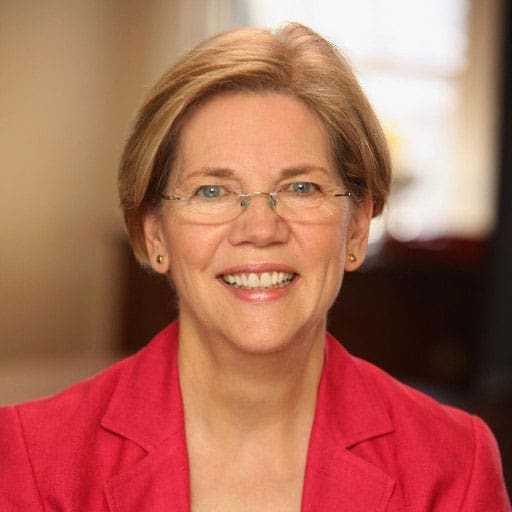 The upcoming vote on the confirmation of Sen. Jeff Sessions as U.S. Attorney General became heated on the floor of the U.S. Senate yesterday. Sen. Elizabeth Warren, D-Ma., who is opposed to Sessions' nomination, decided to read a letter from the late Coretta Scott King, widow of Dr. Martin Luther King Jr., which was written in opposition to Sessions' nomination to a federal judgeship three decades ago.
Warren began reading the following excerpt from the letter when she was stopped by Senate Majority Leader Mitch McConnell, R-Ky.:
"I write to express my sincere opposition to the confirmation of Jefferson B. Sessions as a federal district court judge for the Southern District of Alabama. My professional and personal roots in Alabama are deep and lasting. Anyone who has used the power of his office as United States Attorney to intimidate and chill the free exercise of the ballot by citizens should not be elevated to our courts. Mr. Sessions has used the awesome powers of his office in a shabby attempt to intimidate and frighten elderly black voters. For this reprehensible conduct, he should not be rewarded with a federal judgeship."
McConnell stopped Warren over a Senate rule that bars senators from speaking ill of their colleagues. "The senator has impugned the motives and conduct of our colleague from Alabama. I call the senator to order under the provisions of Rule 19," he said.
Rule 19 states that senators are not allowed to "directly or indirectly, by any form of words impute to another Senator or to other Senators any conduct or motive unworthy or unbecoming a Senator."
Warren asked for a vote to overturn the rule and she was denied 49-43 along party lines. Warren defended her decision to read the letter on Twitter with the following:
I will not be silent about a nominee for AG who has made derogatory & racist comments that have no place in our justice system.

— Elizabeth Warren (@SenWarren) February 8, 2017