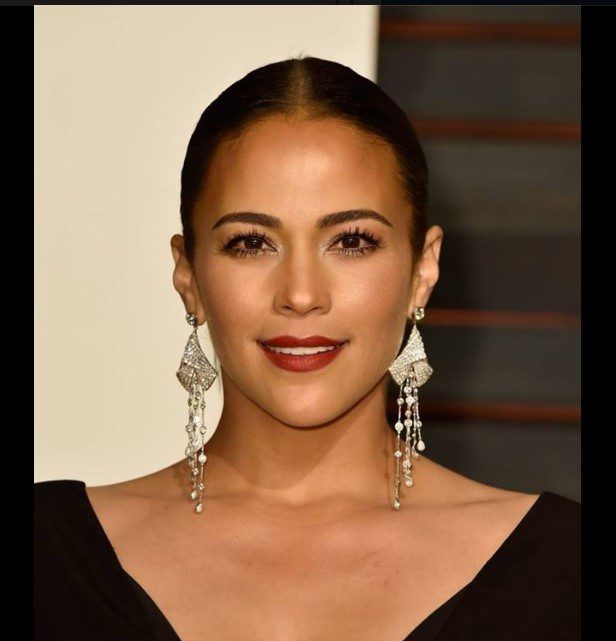 Earlier this month, it seemed like Paula Patton and Robin Thicke were finally working to put an end to their feud and find a way to peacefully co-parent their son, Julian. However, it looks like all of that progress was for nothing because reports are flying around that the exes had yet another public spat over their son.
As previously reported, Thicke and Patton have been in a high-profile custody battle for months ever since Patton accused Thicke of abusing her and their son during their marriage and was granted temporary sole custody of Julian, as well as a restraining order against Thicke. Things became extremely volatile between the couple recently when Patton called the police to her home after she refused to hand Julian over to Thicke.
Despite the drama, Patton seemed intent on making sure Thicke remains a part of their son's life and she agreed to let Thicke see their son three days a week for a few hours with a court-appointed monitor.
Well, despite having a monitor involved, it looks like things have gone downhill again because it was recently reported that on Thursday, Patton was supposed to hand Julian over to the monitor so that Thicke could spend time with their son. However, reports claim that Thicke was their despite, the restraining order.
Sources close to Thicke say that Patton was an hour late in dropping Julian off and that Thicke never got close to Patton because he's aware of the restraining order. The sources say that Patton refused to hand Julian over to the monitor. However, sources close to Patton say the opposite happened. They say that the monitor arrived at 3:13 p.m. and that she arrived on time at 3:30 p.m. Sources close to Patton say that Thicke violated the restraining order and was just feet away from her when she arrived with Julian.
The sources say that Julian told his mother that he didn't want to go with his father and that he asked his mother to call 911, which Patton did. However, by the time police arrived, Patton and Julian were already gone.
Well, it's clear that this is still a volatile situation, but we hope these two can finally make peace and get back on track for the sake of their son.
What do you think of the latest public dispute between Patton and Thicke? Let us know in the comments.