Nawlins Finale with Hot Boys and Floyd Mayweather closes NBA All-Star weekend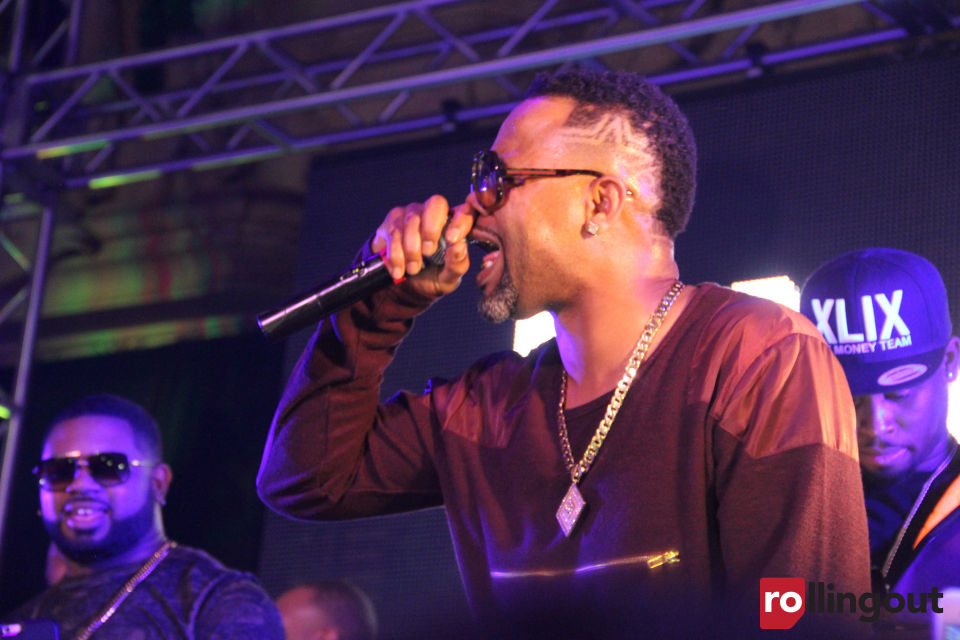 The richness of New Orleans' culture presented itself in all forms during NBA All-Star weekend. Beyond the slam dunk contest, 3-point shootout, and the high-scoring game between the best basketball players in the world, New Orleans offered an abundance of delectable food and good music.
On a day when Mardi Gras and Second Line parades spread joy through the streets during the daylight hours, New Orleans' hip-hop took center stage at night. The highlight of the close to NBA All-Star weekend was the All-Star Finale, which was held at Masquerade inside Harrah's casino. Dutch Masters served as partner host at the event that shed light on New Orleans' hip-hop of the 1990s and early 2000s.
Before the live event, several beautiful Dutch Masters spokesmodels greeted attendees with a smile and took photos. Shortly after midnight, celebrities began to make their way inside the venue.
Juvenile, Mannie Fresh and Turk were all in attendance to remind the capacity crowd of the significance of the city's music movement. They all helped to pave the way for Southern rap artists who continue to thrive today. Master producer Mannie Fresh's production helped to set the stage for New Orleans' prominent bounce sound.
The evening had a cool, slow-burning appeal as the crowd waited in anticipation of the concert while enjoying the DJ, the dancers upstairs on the railing, and took selfies with the stars in attendance.
Juvenile hit the stage shortly after 2 a.m. with fellow Hot Boy Young Turk in tow. The two performed several songs such as "Hot Girl," "Throw Your Sets Up" and "Bling Bling."
Juvenile also performed a few of his classic hits such as "Slow Motion," and the perennial hit, "Back That Azz Up." Along with it being a certified hit, "Back That Azz Up" also gave mainstream exposure to New Orleans' bounce culture. Bounce culture introduced twerking decades before Miley Cyrus decided to perform it on MTV.
Overall, Dutch Masters closed NBA All-Star weekend with an epic concert and party that ended shortly before dawn.