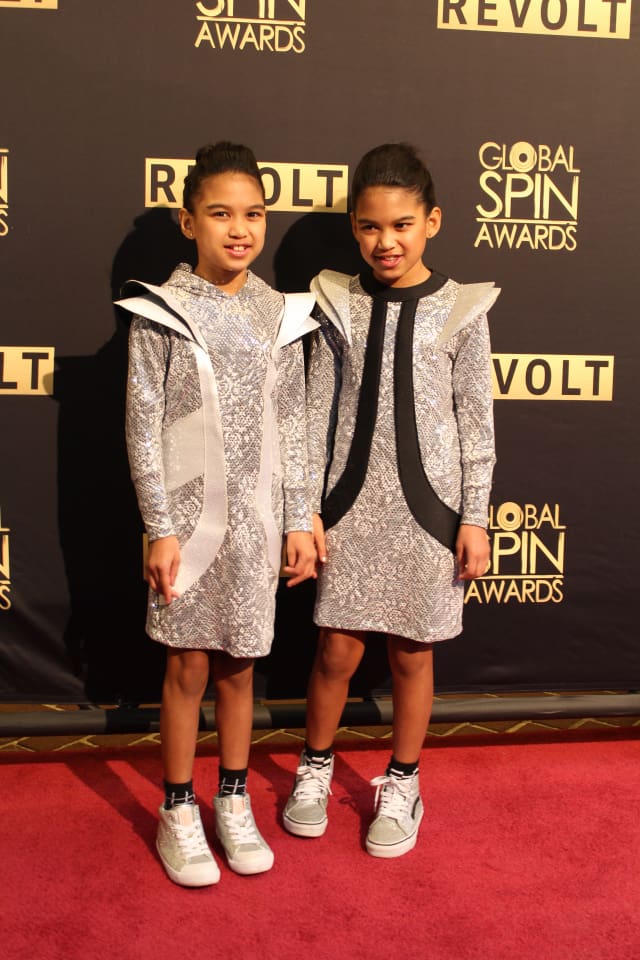 The Global Spin Awards were created by director Shawn Prez to honor, highlight, and congratulate the industry's pioneering DJs for all their hard work, and dedication to the culture. "It feels great to honor people that don't normally get recognized or honored, so to put on an event that recognizes DJs exclusively, it feels good," said Prez.
To bring Prez's vision to life, Revolt and the Global Spin Awards teamed up to create one of the greatest evenings for the beating heart of the music industry, the DJs. The awards ceremony took place at the Orpheum Theatre in New Orleans, and the event was hosted by Tip "T.I." Harris, an award winning Rapper, Actor, Philanthropist and Entrepreneur.  Prior to the event's start, the red carpet filled with some of Hollywood's favorite talents. Celebrities such as Rotimi form Power, Tami Roman and Jazz Anderson from Basketball Wives La, and Tray Tha Truth, the new VP of Grand Hustle Records all graced the red carpet and attended the event in support of the DJs.
Some of the evening's nominees included DJ Self, DJ Khaled, DJ Envy and more. While the list of nominees goes on and on, the evening was also set to honor two legendary DJs, DJ Spinderella, and DJ Clark Kent. Spinderella was honored with the Breaking Barriers Award, while Clark Kent was honored with the Lifetime Achievement Award.
Of all the DJs, DJ Khaled and DJ Self had what seemed to be the highest nominations for the evening. "I have six nominations for the evening and I'm really trying to Adele the game tonight," said DJ Self.
Although honoring DJs is what the night was all about, it's safe to say every single guest was looking forward to the No Limit Records reunion on stage. The anticipation of seeing Master P, Silkk the Shocker, Mia X, Mystikal, and Romeo perform was through the roof. When the No Limit team finally hit the stage, the Orpheum was truly on another level. The entire crowd, celebrities, executives, DJs, and notable guests lifted from their seats to celebrate No Limit.
Revolt TV exclusively aired the 5th Annual Global Spin Awards on Thursday, Feb. 23, 2017, at 10 p.m. EST and 7 p.m. PST.
Below are a few exclusive photos from this year's GSA red carpet. Photo credit: Valerie Victor.for Steed Media
For REVOLT channel listings go to www.REVOLT.tv/listings
For a full list of 2017 categories and nominees please click here: http://globalspin365.com/the-2017-global-spin-award-nominees-are/.