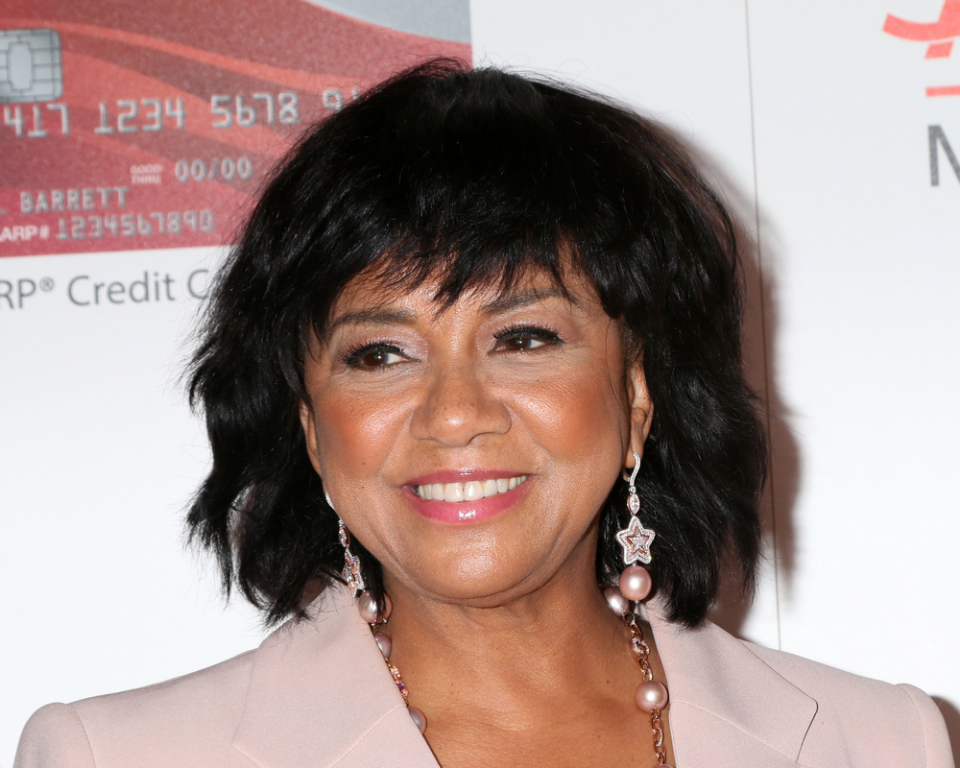 Cheryl Boone Isaacs was elected president of the Academy of Motion Picture Arts and Sciences Tuesday, July 30, 2013. She made history. Isaacs became only the third woman to become AMPAS president in the organization's 86-year history, and the first African American to hold the position. The first woman to serve as Academy president was actress Bette Davis, who only held the job for two months in 1941 before resigning, and the only woman to complete a term as president was writer Fay Kanin, who served four terms in the early 1980s.
Entertainment's affirmative action campaign is diversity. In early 2015, the Academy was put to Hollywood shame via the #OscarsSoWhite viral campaign, prompting them to make historic moves.
Lifetime voting rights were reframed. New governor seats were added. Committees were restructured. The Academy set a goal to double the number of women and "diverse" members by 2020.
"The Academy is going to lead and not wait for the industry to catch up," says, Isaacs, the 33rd person to serve as the Academy's president, in a press statement when the changes were announced. "These new measures regarding governance and voting will have an immediate impact and begin the process of significantly changing our membership composition."
Here are some details of the shmakeup:
Each new member's voting status last 10 years, and will be renewed if that new member has been active in motion pictures during that decade.
Members receive lifetime voting rights after three 10-year terms; or if they have won or been nominated for an Academy Award.  These same standards are applied retroactively to current members.  In other words, if a current member has not been active in the last 10 years they can still qualify by meeting the other criteria.  Those who do not qualify for active status will be moved to emeritus status.
Emeritus members do not pay dues but enjoy all the privileges of membership, except voting.
The Academy established three new governor seats to be nominated by the President for three-year terms and confirmed by the Board. Reginald Hudlin (Directors Branch), Gregory Nava (Writers Branch) and Jennifer Yuh Nelson (Short Films and Feature Animation Branch) were confirmed to serve on the 51-seat board in March 2016.
New members who are not Governors will be added to its executive and board committees where key decisions about membership and governance are made. This allows new members an opportunity to become more active in Academy decision-making and help the organization identify and nurture future leaders.
A longtime marketing and publicity executive who represents the Academy's Public Relations Branch, Isaacs, 63, has consulted on Best Picture winners The Artist and The King's Speech as the head of CBI Enterprises. She has also served as president of theatrical marketing for New Line Cinema and as executive vice president of worldwide publicity for Paramount. Her earlier publicity campaigns include Oscar winners Forrest Gump and Braveheart. Over the years, she has filled every position on the board: secretary, treasurer, vice president, first vice president and now president.
Presidents are elected for one-year terms, but the sitting president is virtually always re-elected. Because Isaacs returned to the board after a hiatus in 2011, Isaacs is eligible to serve the maximum of four consecutive terms. which she has done successfully. She has gracefully led the Academy that was ambushed by a new mix of business of politics, the Oscars and diversity controversy.
The Academy of Motion Picture Arts and Sciences (AMPAS) is a global community of more than 7,000 of the most accomplished artists, filmmakers and executives working in film. In addition to celebrating and recognizing excellence in filmmaking through the Oscars, the Academy supports a wide range of initiatives to promote the art and science of the movies, including public programming, educational outreach and the upcoming Academy Museum of Motion Pictures, which is under construction in Los Angeles.
The 89th Oscars will be held Sunday, Feb. 26, 2017. Hosted by Jimmy Kimmel, it will air live from the Dolby Theatre® at Hollywood & Highland Center®in Hollywood and will be broadcast live on the ABC Television Network at 7 p.m. ET/4 p.m. PT.  The Oscars will be televised in more than 225 countries and territories worldwide. Additionally, "The Oscars: All Access" live stream from the red carpet and backstage will begin at 7 p.m. ET/4 p.m. PT on Oscar.com.
Rolling out reports:
Six of the 20 nominated performers are Black. Three of those are in the Best Performing Actress category: Viola Davis (Fences), Naomie Harris (Moonlight), and Octavia Spencer (Hidden Figures). Denzel Washington is nominated for Best Actor (Fences). Mahershala Ali is nominated for Best Supporting Actor (Moonlight) and Ruth Negga's role as Mildred Loving in the film Loving garnered her a nod for Best Supporting Actress.
Also, Ava DuVernay's 13th, Raoul Peck's I Am Not Your Negro and Ezra Eldman's OJ: Made in America are up for Best Documentary Feature; that's four Black directors of the five films.
Tune in.