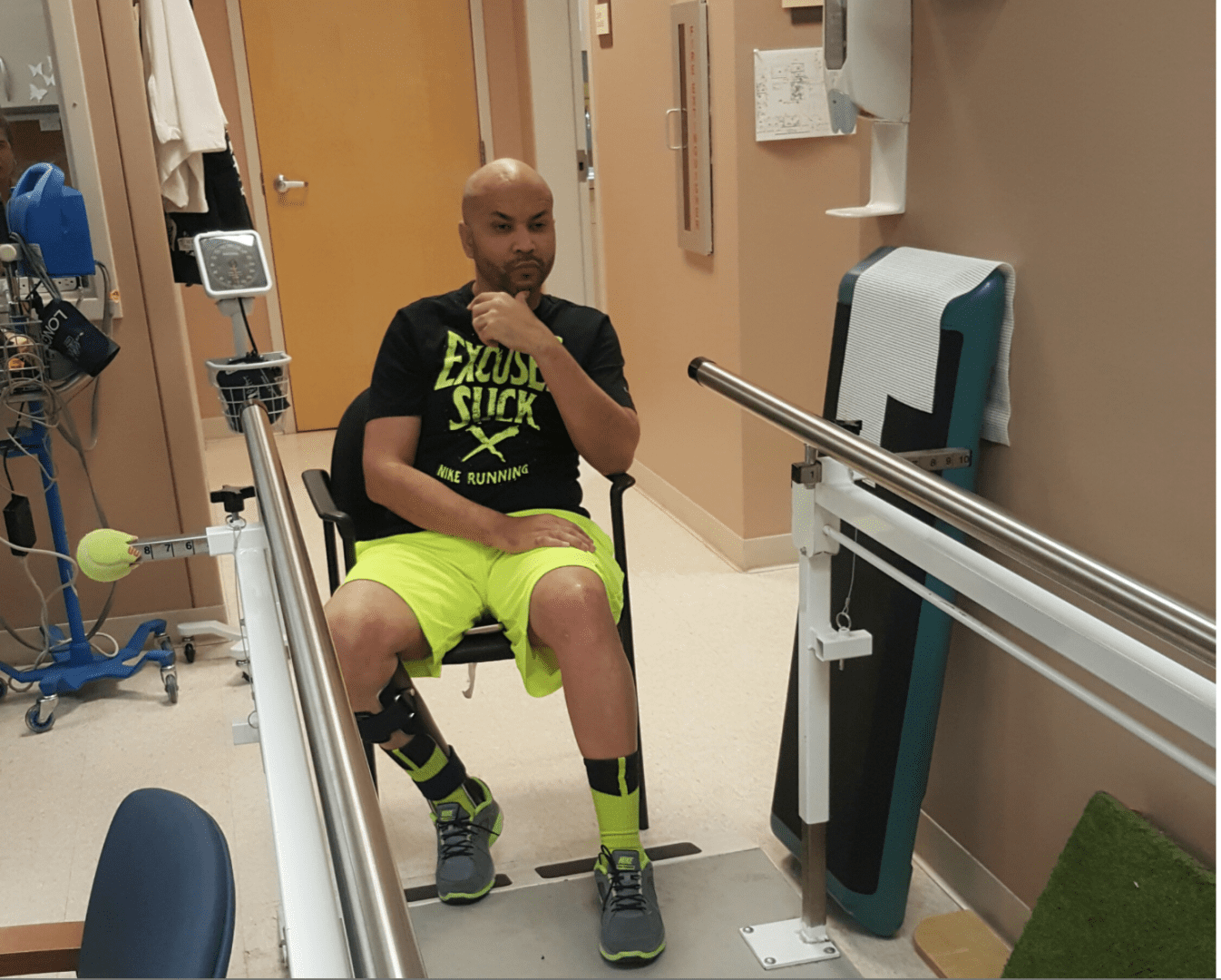 Cory Taylor, the manager of the girl group SWV, learned firsthand why men must pay attention to their body's warning signs when it appears that something is not right. What started as a normal busy day in the life of an R&B manager ended up sending Taylor to the hospital.
According to the CDC's National Center for Health Statistics, stroke has been for the No. 5 cause of death for men for the past two consecutive years. Rolling out caught up with Taylor to find out what happened the day of his stroke and how that day changed his life.
What type of day were you having the day of the incident? 
The day I had my stroke was a normal day for me. I was laying in the bed watching TV and my right side became numb. I immediately jumped up and the numbness on my right side went away. I went about my day and that night as I was laying on the bed the numbness came back again. I knew then that this wasn't a normal feeling but I didn't know what it was. I jumped up went into the shower and fell in the shower. My equilibrium was off balance. I drove myself to the hospital not knowing I was having a stroke.
What did you reflect on when you were in the hospital? Did you find yourself thinking about things you were stressing about and how unimportant it all seemed?
Feb. 17  marked one year [since] I had a stroke. A mild stroke. It is still hard to believe and I often find myself reflecting and daydreaming, thinking about what I could have done better or what could I have changed. I know that all things happen for a reason and maybe it was all a part of God's plan for my life. I really can't believe that it's real.
How have you educated yourself? 
I have educated myself now by understanding the warning signs my body was giving me right before having a stroke. I wasn't aware before at all.
What changes have you made in your diet?
I don't eat a lot of fried foods. I try not to drink sodas at all. I'm just very conscious of what I am doing and what I am not doing and try to be better in those areas.
Do diet and rest play a big role in avoiding a stroke?
Diet, exercise and living in a stress-free environment as much as you can control in your life plays a big part of avoiding a stroke.
How often do you suggest people get their blood pressure checked? 
I think people should check their blood pressure on a regular basis. Especially if they are at high risk of having a stroke. At least bi-weekly if they are at high risk for having [high] blood pressure. Some things are hereditary in our family and those things we cannot help. It's better to be safe than sorry.
Working in the entertainment industry, do you have a team? How instrumental have they been to your recovery process?
I wouldn't say I really have a team but I can say that my family and friends have been very supportive and I really appreciate them for that. I would also have to commend and thank my friends in the entertainment industry who have been very supportive as well.
What advice would you give people in the industry with hectic schedules who refuse to slow down? 
Most people in the entertainment industry are self-employed like me and it can be very stressful at times. I would say make sure that you are eating properly and getting the proper exercise that you need on a daily basis. I would also say try to maintain a stress-free life as much as possible. Sometimes we are stressed and don't even realize how stressed we are.
Taylor is now an ambassador for the American Heart & Stroke Association. The stroke survivor is an advocate for healthy living.