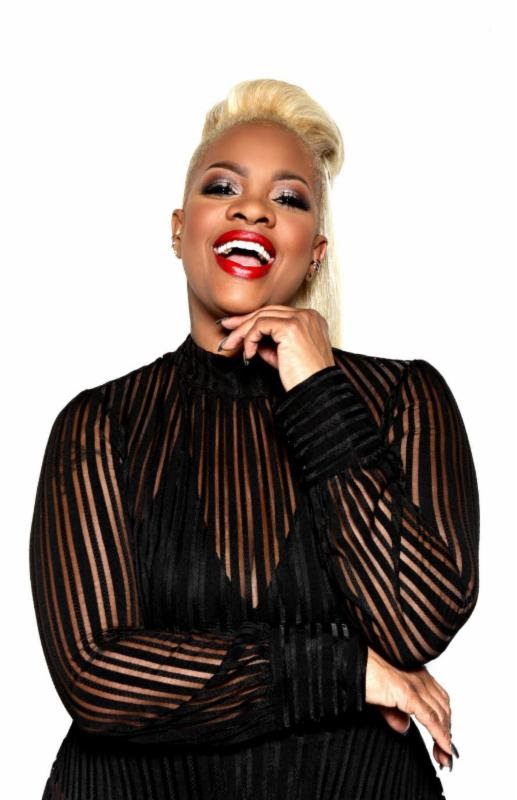 You may know Christina Johnson from VH1's "Atlanta Exes," but she is so much more than CeeLo Green's ex-wife. Johnson is truly a force to be reckoned with. As a serial entrepreneur who's battled sickness, she has a wealth of knowledge to share with aspiring entrepreneurs. Rolling out had a chance to chat with Johnson about her current projects, how sickness affected her success and her upcoming Amazing Me, Amazing Life Retreat.
Share a little bit of your background and what led to your current entrepreneurial efforts.
I am the owner and lead designer for Inner Piece Design LLC, an interior design firm based in Atlanta, which has allowed me to work with multiple entertainers, athletes, and urbanites. I am co-owner of the Butterfly EFX makeup line, a life coach and creator of Amazing Me, Amazing Life women's retreat that has been hosted in Atlanta. Be sure to stay tuned as I am currently launching a multi-city tour of the retreat. I absolutely love entrepreneurship, as there is nothing like owning your own business.
Can you pinpoint a particular experience that taught you the importance of making your health a priority?
In 2009, I was diagnosed with Graves' disease, a disease that affects your thyroid gland. The thyroid gland is a butterfly-shaped gland in your neck that controls your metabolism. My gland was overactive and it caused other health problems within my body. I developed huge tumors and eventually needed to have a hysterectomy. I battled with this disease for years and in 2011, I almost lost my life as a result.  I have always been somewhat health conscious and decided to make a lifestyle change and become a vegetarian. In the process of making this change, I had just lost 40 pounds when I was diagnosed. At that moment, I knew I needed to educate myself more on this disease; the entire experience led me to dive even deeper [into] making choices with what I choose to put in and on my body. 
What are the most common misconceptions about dealing with health and business?
Society leads the world to believe that if you have health issues, that you are unable to work, especially for yourself. Well, I am here to dispel that myth … that is a misconception because keeping busy helps to take your mind off the things that you are dealing with physically.  Having something positive to focus on is a wonderful way to heal the body. Being an entrepreneur, who has the ability to work from home, is also a blessing because if you need to rest for a little while you are able to do that in the confines of your own space.
What advice can you offer to entrepreneurs who are battling health issues while working toward their goals?
As women in general, we have a tendency of putting others before ourselves — whether it be our careers, our children, our mates, and/or our friends. We have to remember that if we are not okay, they are not okay. We must make our health a priority, be conscious of our diet and make sure we are incorporating some sort of daily physical activity (with your doctor's approval). This is a great way to ensure we are keeping ourselves healthy.
What practices do you have in place for days when you can't physically work?
I have learned to listen to my body, and I understand, when it needs to rest, it is time to rest. It is always smart to have interns that can assist you with your workload when you are feeling fatigued, weak and worn out. In teaching my children the importance of having a great work ethic, on their school and summer breaks, I would take them to work with me. It allowed them to see what mommy did when she was not at home. They were awesome assistants, especially on the days that I was moving a little slow.
What wisdom can you share with busy bosses who don't have the luxury of "sick days"?
It is very important to stay on top of your health. Preventive care blesses us in the long run. Make sure that you are getting yearly physicals, staying hydrated, eating a healthy diet and taking supplements. You cannot be a boss if you are not here.
The Amazing Me, Amazing Life retreat is a live, three-day event designed to help guests transform from the inside out, up-level their sense of self-confidence and strengthen their belief about what's possible for them through doing the tough work needed, surrounded in a loving atmosphere. 
Join Johnson in Atlanta, April 21-23 for a life changing weekend.