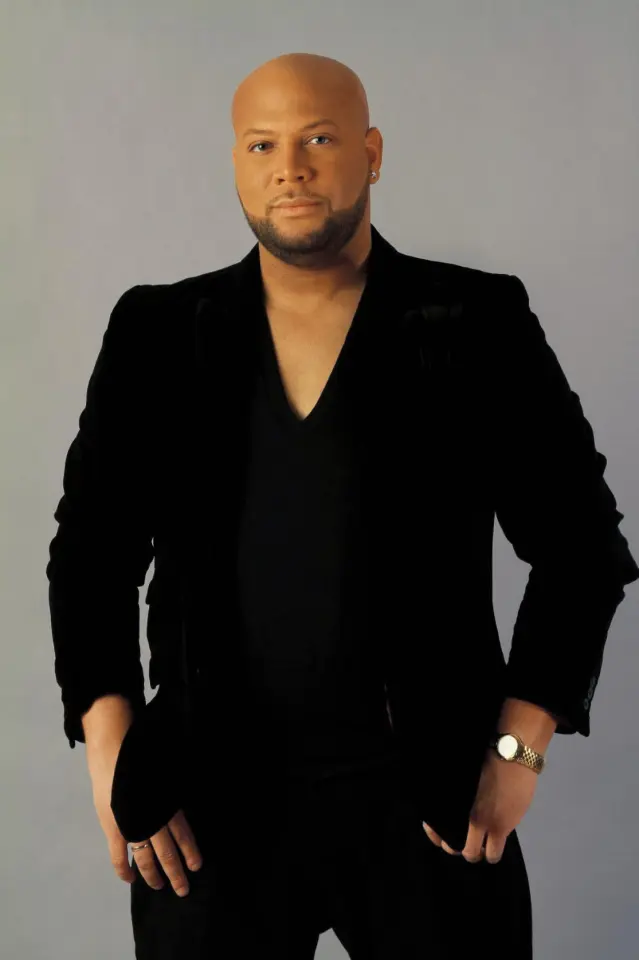 George McKenney is a world-famous makeup artist who resides in metro Detroit. He's the premiere go-to MUA when celebrities come to town. He's painted some very famous faces such as Iyanla Vanzant of "Fix My Life," Serayah from the hit TV series "Empire," Jennifer Hudson, Faith Evans, Kelly Price, the Grammy Award-winning Clark Sisters, Shirley Caesar and Michelle Williams from Destiny's Child.
McKenney has traveled the world to exotic places like Fiji, all in the name of makeup. He also had a recurring role as a TV personality for a while, making appearances on the reality series "The Sheards." His signature hashtag is always to #MakeMeGeorgeous, and he has no problems doing that for his bevy of clients that come to him on a regular basis. With mentors such as the world-renowned MUA Sam Fine, McKenney is well on his way to reaching the same heights as those he admires and aspires to be like.
Rolling out caught up with the celebrity MUA to discuss his journey and to also get the details on the famous faces he has painted in the industry. McKenney also gives practical advice on what every woman should have in her makeup bag. Check out the exclusive below. Drop a line or two to let us know your thoughts.
What inspired you to become a makeup artist, and how long have you been providing MUA services?
What inspired me to become a makeup artist is that I used to always see celebrities on TV and I wanted to be a part of it. I always used to say to myself, one day I'm going to be there. When I was a little boy, I used to tell my mom that 'I'm going to be a star, or I'm going to work with stars," not realizing that at age 12, I used to help my mom with her makeup,  and 25 to 30 years later I would be a big-time makeup artist in the world, not just Detroit, but in the world. So, what inspired me was really my mom and the fact that I wanted to help African American women because they get attacked so much, as far as them being beautiful. I wanted to be a part of a movement to better the African American community, considering the fact that they are the number one consumers of cosmetics.
You are the go-to MUA in Detroit. How did you get your start in becoming a celebrity makeup artist?
My first big job was with my sister, Talia Ashford, who is a makeup artist, and we did Dorinda Clark-Cole's live recording back in 2000, I believe. She brought me on as an assistant. And of course, my sister did Dorinda's makeup at that time, and I did the background singers. It was my first taste of actually being around a big celebrity, especially with her being a gospel singer. That was one of the first [times] of me seeing and being around a real star. When I crossed over to becoming a celebrity makeup artist, my very first big job I received was with Vickie Winans back in 2003 for her Shake Yourself Loose music video.
You've painted some very famous faces -— both inside and outside of Detroit. Give us an idea of some of the most notable faces that you've had the pleasure to paint. 
I've worked with television legends such as Mo'Nique, Dan Rather, Judge Glenda Hatchet, Larry King, WXYZ's Carolyn Clifford. I've worked with Iyanla Vanzant of "Fix My Life." I've worked with music artists such as Kelly Price, Juanita Bynum, Kierra Sheard, Kim Burrell, Grammy Award Winning artists the Clark Sisters, Shirley Caesar, Vickie Winans, Jennifer Hudson and Anita Baker and Serayah from "Empire." Michelle Williams from Destiny's child. I do Faith Evans a lot and Dr. Taketa Williams who was on "Preach," and I also do Coko from SWV.
Name three faces you would love to beat that you haven't already beat before?
Taylor Swift, Beyoncé and Katy Perry, those are my girls!
If you could name your ideal celebrity MUA mentor, who would it be? 
I have a few mentors, actually. Sam Fine is one of them. Joseph Hampton is another mentor of mine, and of course, Talia Ashford who is from Detroit. They're all my mentors and they keep me together.
When you need new inspiration for new makeup ideas, how do you go about getting it?
Italian Vogue, of course. But now with social media, I follow such great makeup artists like Pat McGrath, Ryan Silver who created the Beauty Blender, Sheika Daley who is a makeup artist out of New York who is fabulous and does Serena Williams, and Brandy. I refer to social media now because it's such a big influence on make-up, so that's what helps me kind of stay current and see what people are doing and then I put my own twist to it.
What are 5five essential items that every woman should have in their makeup bag?
Of course lipstick, the right skin care, the right foundation, the right [face] powder, and a velour puff to keep that shine down.
What's the biggest beauty mistake women tend to make when applying makeup?
Tugging and pulling on their faces because what happens is if you have the onset of certain ailments that you get along the way, down the line you actually speed up the process of aging.
What type of events do you do?  And what are your favorite type of events?
Well, I do all type of events. I do weddings and everything. But my favorite type of events to do are when clients go to award shows. I've been to the Grammys, I've been to the Oscars, I've been to the Golden Globes, the American Music Awards, I've been to the Stellar Awards, the Dove Awards, the Trumpet Awards, the Billboard Awards; I've done them all. But I love award show season because it's so fun!
Where can our readers find you? Social media handles?
They can go on social media to GeorgeMcKenney96 on Instagram, George McKenney2 on FaceBook or you can just like my fan page.