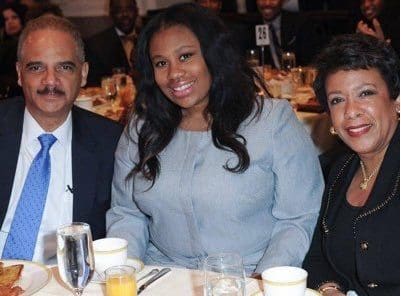 Mary-Pat Hector, a 19-year-old candidate for a council seat in a newly formed city in suburban Atlanta, narrowly lost the runoff election and therefore her bid to become one of the youngest elected office holders in Georgia history.
Multiple media outlets have now reported that Mary-Pat Hector, a sophomore at Spelman College, barely lost to Tuesday to George Turner Jr., a retired MARTA manager by the slimmest of margins. Turner received 867 votes to Hector's 845, the Associated Press reports.
Hector forced the Tuesday runoff election when she finished second to Turner is a five-way race on March 21 for the District 4 council seat in Stonecrest, a city in the southeast corner of DeKalb County, Georgia, about a half hour outside of Atlanta.
The election made national headlines — getting press coverage from the New York Times and the Washington Post, among others — when her candidacy was challenged by Turner because Georgia law requires candidates to be at least 21 years old — unless a city charter specifically makes an exception. The DeKalb County Board of Elections ruled that she was eligible to run.
Hector is no stranger to receiving national attention and acclaim. She has been the National Youth Director for Rev. Al Sharpton's National Action Network since her early teens and has been active in her hometown community of Lithonia since her friend was killed when she was 11. Hector became angry that a new detention center was built in her neighborhood, but there was no park or recreation center nearby. Hector made enough noise through her activism that eventually a rec center opened in her area. She has met with national politicians and dignitaries, including being invited to the White House to meet with former President Barack Obama.
Stonecrest, a city of 50,000 people next to Lithonia, was created in a referendum last November with the aid of the city's current mayor, Jason Lary, 55, and other officials.
Three council seats were decided during Tuesday's runoff, creating the city's first full government. The general election will be held this fall.