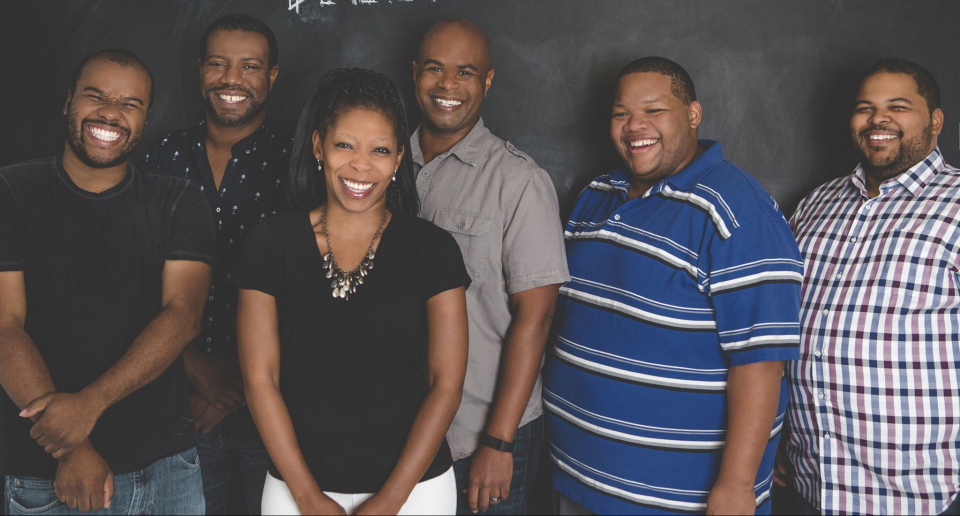 Coming off a stellar Atlanta run of his one-man show The Magic Negro and Other Blackity Blackness as told by an African-American man who also happens to be Black, Mark Kendall is reconnecting with Dark Side of the Room, his crew of Black comedic minds working out of Dad's Garage to do battle in the 2017 World Domination Improv Tournament. Kendall, who first got into improv in college when he was only a writer behind the scenes, shared some insights about how it has helped grow his skill set during our recent chat.
The summer before his senior year at Northwestern University, Kendall was selected for an internship at Comedy Central sponsored by Chris Rock for up and coming writers of color. He would go to different departments and take on writing positions.
"The crux of the program was a week spent each with 'Colbert Report' and 'Daily Show with John Stewart,'" Kendall recalled. "This was back in 2008 when both shows were at their peak."
He got along well with the Colbert writers, who were from the Chicago comedy scene. Their advice to improve his writing was for him to start performing improv because comedy is so much about timing and how it sounds.
"If you're writing something on a page, eventually you'll write it so that it reads funny, but it won't necessarily sound funny if you hand it off to someone and have them say it out loud," Kendall explained. "Improv is a great way of learning how things sound all the time. Improv is so much about taking the ideas of another person, rather than you being solitary all the time."
Chicago is basically the mecca of improv, but since Kendall moved back home to Atlanta after college, he has been part of a growing and thriving local scene, the epicenter of which has become the Dad's Garage Theater Company. We talked about the need for levity and humor as coping mechanisms for Black men dealing with everyday traumas associated with American life.
"Improv is a lot about being vulnerable," said Kendall. "For men sometimes, maybe Black men, in particular, you get used to not showing certain things; so improv brings great balance. You still have to move through the world the way you need to move through the world, but improv is this outlet that you have where it's like 'in this arena, I can react to things honestly. I can show anger in these ways.'"
Observing his The Magic Negro… stage show, one couldn't help but notice how in synch Kendall's performance was with other elements such as the music, lighting, stage props, and impromptu audience responses. His comfort level likely had a lot to do with his training in improv. Another lesson improv teaches, which is important for comedy writing, is failing forward. It's never going to be perfect, but Kendall said the mistakes are what make a scene a scene.
"When I first started improv, I was very much closed off, but now I'm much more open to other situations," Kendall recalled. "Improv teaches you to roll with whatever. You're never completely at a loss for words."
Dark Side of the Room was formed by Black performers at Dad's Garage Theater, and they often prompt their audiences to choose a classic movie so they can improvise what the Black characters were doing in it. They will compete in the World Domination Improv Tournament tonight and Saturday 8 p.m. and 10:30 p.m. at Dad's Garage.