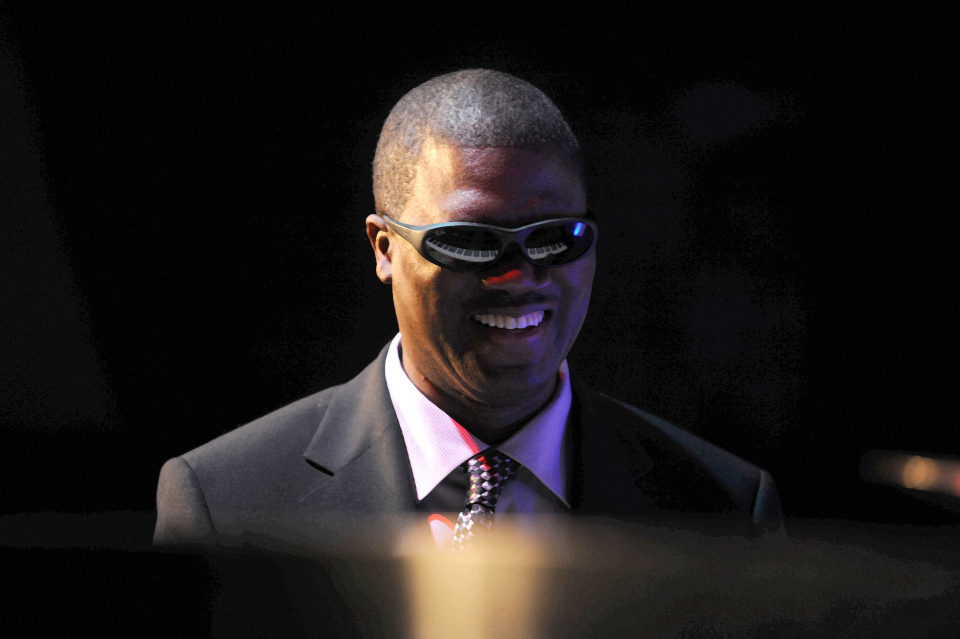 The Marcus Roberts Trio is led by critically acclaimed modern composer and jazz icon Marcus Roberts. The trio will take part in the closing of Chicago Sinfonietta's 2016-17 season in celebration of more than a century of music exploring the connection between jazz and symphony from ragtime to Broadway and beyond.
The trio closes the program with their own spin on another Gershwin favorite "Rhapsody in Blue" injected with musical improvisation, making it unique every time it's performed. Marcus Roberts' improvisational style, which began when he learned to play piano after losing his sight at the age of five, has led to groundbreaking contributions to jazz and the development of an entirely new approach to jazz trio performances.
"Chicago Sinfonietta offers really innovative, diversified programming. I've been playing 'Rhapsody in Blue' for over 20 years. The idea of having an orchestral score where the orchestra musicians play what's on the page and it's absorbed into jazz which is 90 percent improvisation, in this case, feels forward-thinking and 21st century," says Roberts. "It's where art and music are going. We live in a global society where people communicate on Facebook and Twitter every split second. The culture is catching up to where jazz has been for a long time."
Until Roberts came along, Gershwin was the only performer who improvised "Rhapsody in Blue," since he premiered it in 1924 at Aeolian Hall in New York City. In 1996, Roberts released a version he improvised. "I caught a lot of hell for it from the critics for a while. Now others are improvising it as well as other pieces. Herbie Hancock did it with Lang Lang. I take a lot of pride in helping people move into a comfort zone to bring jazz and classical music together in creative ways," he closes.
Concert Dates:
Friday, May 12, 8 p.m. at Wentz Concert Hall of North Central College
Monday, May 15, 7:30 p.m. at Orchestra Hall of Symphony Center
Single tickets range from $18-$99 for concerts at Symphony Center, $48-$60 for concerts at Wentz Concert Hall, with special $10 pricing available for students at both concerts. Tickets can be purchased by calling Chicago Sinfonietta at 312-284-1554 or online at www.chicagosinfonietta.org.