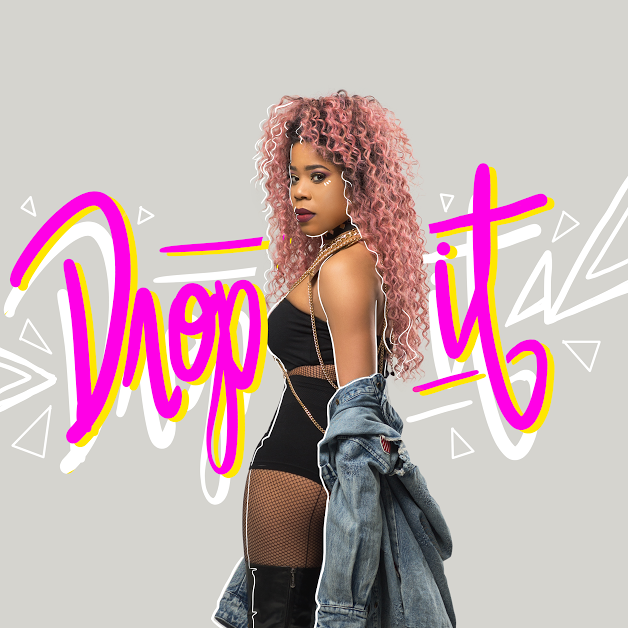 Reggae-pop artist K'reema and her management team announced the release of her new Single "Drop iI." The single is an uplifting dance song that fuses reggae with an EDM uptempo vibe. Produced by Richie Loop, "Drop It" provides simple instructions to having a euphoric experience with the Jamaican-born songstress. "Drop It" is the first single from K'reema's upcoming EP, also titled Drop It. Fans will be happy to note, the music video is already underway, as the final scenes are currently being deliberated between K'reema and director Tya Simmons.
In anticipation of the release, K'reema provided her Instagram followers with a cool seven-day countdown that featured lyrical quotes from the song. Day five showcased the lyrics "Hold me tight," then day four reminded fans to "Tight up, got it like dis." More impressively, the final day showcased a video compilation of the entire seven-day countdown leading to an '80s pop-art inspired cover art to K'reema's single. The Instagram promotion was engaging, colorfully playful and refreshingly unique. K'reema continues to distinguish herself in the industry as a young originator who is not afraid to be herself.
Many are aware that K'reema is the daughter of mega reggae legend, King Yellowman. Now, K'reema will be letting fans in on her journey in music, activism, and her love of fashion.
"Drop It" is available now on Soundcloud: https://soundcloud.com/kareemamusic/drop-it.
For more information on K'reema, follow her on Instagram at @_k_reema and like her on Facebook @Kareemamusic.