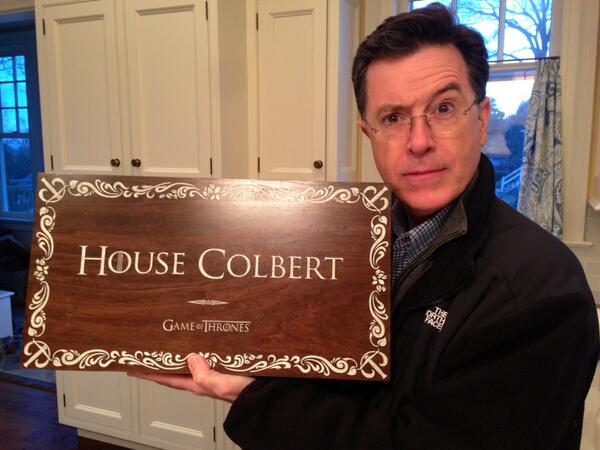 Late night comedian and television host Stephen Colbert rips into President Donald Trump for sharing top secret classified information with Russia's prime minister and ambassador this past week in a series of hilarious rants on Trump's governing style.
As Colbert points out in the routine below, this comes just days after the bungled firing of FBI Director James Comey, whch came weeks after the awkward firing of acting Attorney General Sally Yates. Who knows what Colbert will have to say after the New York Times reports that Trump allegedly asked Comey to stop investigating Trump's camp's ties to Russia.
Colbert, 53, who practically owned "Comedy Central" before coming over in 2014 to take over the reigns of the "Late Show" from David Letterman, has had enormous success getting under President Trump's skin with his particular biting style of mockery of the Commander-in-Chief's foibles and fax paus.
Trump got so heated from Colbert's relentless taunting that he even incited to respond to him, (calling Colbert a "no talent guy" and "not funny," according to Time magazine) which is an extreme rarity. In fact, a president hasn't responded negatively and publily to a comedy routine since the Clintons asked "Saturday Night Live" to quit making fun of their then-teen daughter Chelsea in the early 1990s. Check out Colbert's assessment of Trump's controversial meeting with the Russians last week, and then sound off in the comment section below:
(Source: CBS/The Late Show) 
In this second video, Colbert playfully begs President Trump from replacing White House press secetary Sean Spicer as the easily rattled and temperamental Spicer has provided ample comedy material for "Saturday Night Live" and other shows. Take a look:
(Source: CBS/The Late Show)