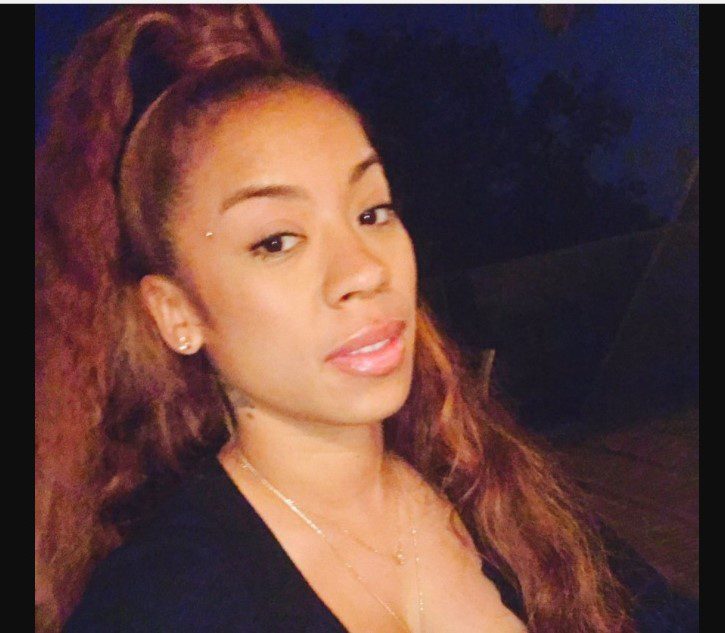 Keyshia Cole and her mother, Frankie Lons, have had an extremely up-and-down relationship with each other over the years and we've seen Lons go back and forth between making progress with her life and her daughters and struggling with her past as a convict and addict. Well, sadly, it looks like Lons' struggles are ongoing because Cole recently shared on her social media pages that she's afraid of losing her mother to the streets.
On early Saturday morning, Cole went on Twitter and began to share with her millions of fans that she recently had a conversation with her mother in which she shared that she's worried that one day her mom is just going to give up on her progress and just go back to her old street life.
"I told my mother the other day I was afraid to lose her because she keeps going back to the streets. You kno what she said? In return? She said. 'YOU'LL be aight,'" Cole wrote on her Twitter page.
The R&B singer then vented about how hurt she was by her mother's flippant and nonchalant response about not being in her daughter's life.
"I was like. Wtf is that suppose to mean. Smh. I will NOT be ok if something happens to her. AT ALL! Not amount of money could replace," Cole wrote, adding with a simple and heartbreaking tweet, "I don't think she cares. Really tho. I don't."
Cole then explained that, as a mother of a son of her own, Daniel Gibson Jr., she doesn't understand how her own mother can so callously say that her child will be okay in this world without her mother around.
"Thanks. It really did break my heart to hear her say that. I couldn't imagine leaving my child before. Thinking. 'He'll be aight'" Cole wrote.
The exchange between Cole and her mother was so heartbreaking that she says it brought her to tears.
"And I was crying when I said it. I get to think she feels no pain," the singer wrote.
Cole ended her confession writing, "Can't imagine a mother sayin that to her child. Idk. Maybe I fully don't understand her addiction. That s**t hurt tho" and "Thank u guys for giving me good energy. Sometimes I really do need u guys."
Our heart goes out to Cole and we really do hope that Lons remains clean and stays away from the streets for her sake and the sake of her children.
What do you all think of Cole's tweets? Let us know in the comments.