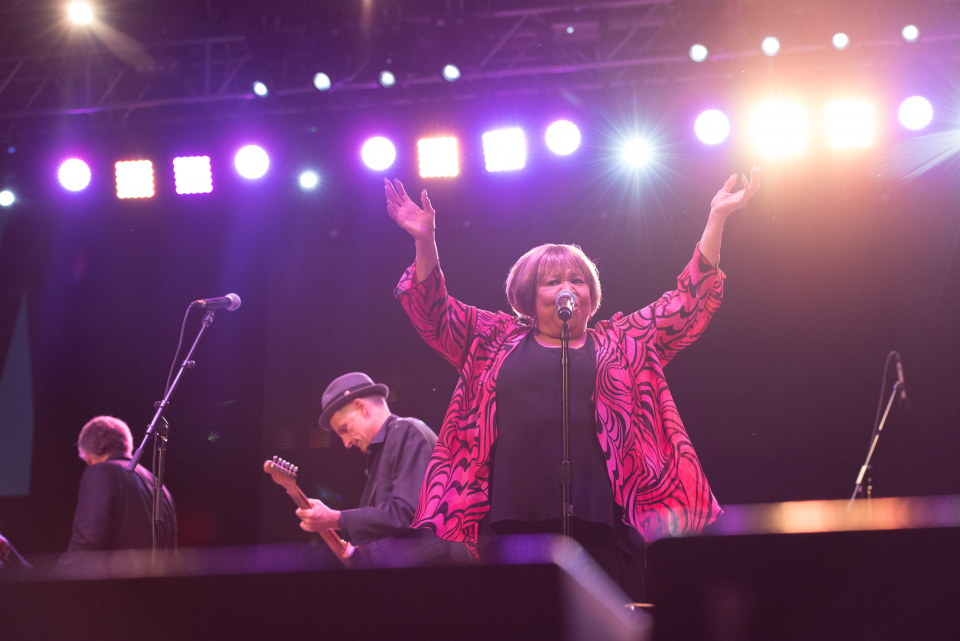 Mavis Staples graced the stage during the kickoff at the 2017 SummerStage season for City Parks Foundation.
Staples delivered an electrifying performance to the packed crowd at Central Park, showcasing her impressive vocal range. She performed the classic hit "Respect Yourself" and ended the evening with her legendary hit, "I'll Take You There". Staples is currently touring promoting her hit "Livin' On A High Note."
Musician, producer and rock-folk soul artist Toshi Reagon, with her band BigLovely brought her hold-nothing-back approach to SummerStage performed her fusion of rock, blues, R&B, country, funk, spirituals and folk music on Saturday, June 3 at Central Park.
City Parks SummerStage showcases over 100 free and benefit shows across all five New York boroughs.