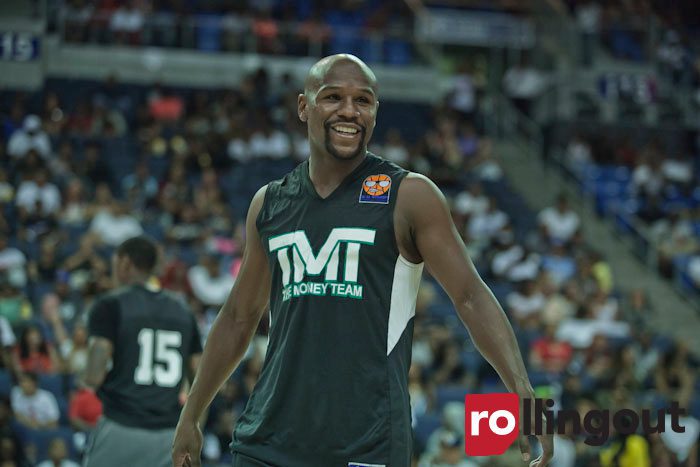 Former Infowars reporter Joe Biggs tweeted that the contract between Floyd Mayweather and Connor McGregor has been signed. Aug. 26 is the rumored date for the fight as of now at the MGM Grand Las Vegas. Mayweather is the best fighter of his generation, with a 49-0 professional record as a boxer. McGregor is one of the best fighters currently in the UFC with a 21-3 record.
The rise in the popularity of MMA and the decline of boxing's popularity outside of Mayweather's fights created the debates over which fighting sport is better. Mayweather, being the promoter and businessman he is, began pushing the hype of a Mayweather-McGregor fight last May, claiming that since McGregor's best fights were standing up, the two should box.
Mayweather might be 40 years old, but he's still in pristine shape and is known as one of the best training fighters today. McGregor is 28 years old, but his expertise is in an entirely different sport. MMA includes boxing and McGregor's offensive strength is boxing, but Mayweather is undisputedly the best boxer in the world. So logically, in a boxing match, the best boxer is going to beat a fighter who's not even the best pound-for-pound fighter in his own sport.
Mayweather continues to hype the fight and McGregor because he knows this fight will be the biggest payday of his career. McGregor is arguably the biggest personality in the UFC right now and Mayweather gains the most attention in his sport. The celebrity of both fighters alone, plus the trash talk and one-year wait skyrockets the demand for this fight to happen. The high demand, of course, causes high paydays on both sides, which is the only thing that Mayweather perhaps values as much as his perfect record.
Mayweather famously raked in $300 million for his 2015 fight against Manny Pacquiao, which was another bout with an extended wait before the contract was finalized.