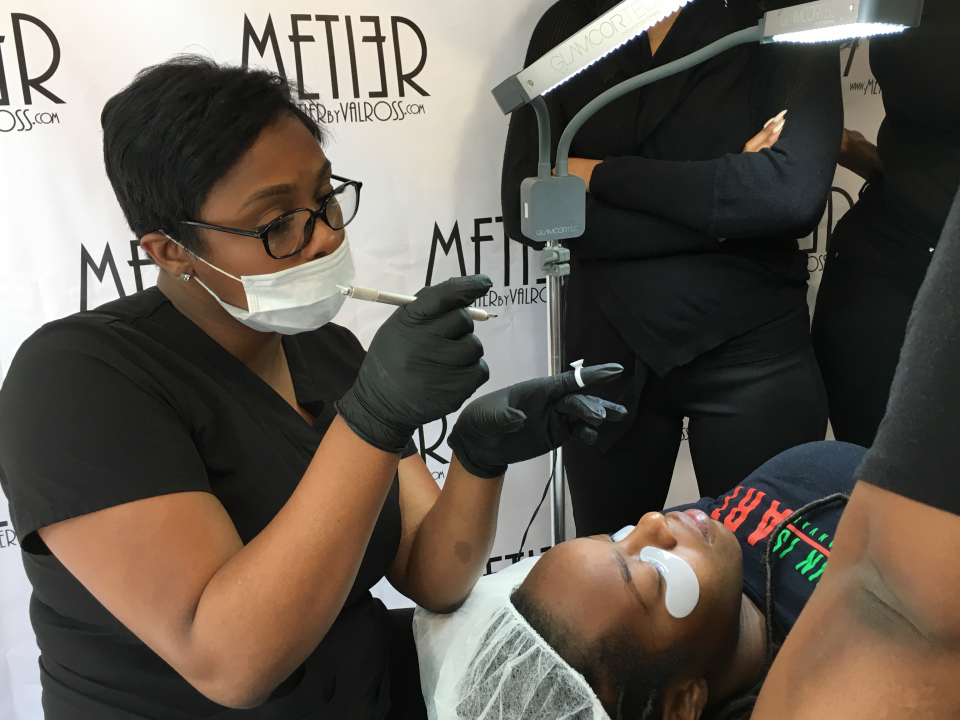 Many women around the globe spend lots of time and effort putting on makeup. However, a fairly new technique called "microblading" has cut that time in half. The technique uses a small blade and skin tone ink to define and shape eyebrows. This beauty advancement gives women the appeal of having perfectly penciled in brows without having to spend time penciling them in every day. This semi-permanent procedure is far less invasive than eyebrow tattooing, which is fueling its rise in popularity.
Val Ross is a leading beauty professional who has dedicated her time and studies to perfecting the art of microblading, and that has propelled her to the forefront of the beauty industry. In a matter of months, Ross went from microblading in her home to expanding her business space over three times. In an exclusive interview, Ross tells rolling out how she developed her beauty business that saves women time in their daily beauty routine.
How long did it take you to develop your technique?
I started as a makeup artist who was known for my brows, so brows came a little easier than anything. Then, I became a brow artist with extensions and tint. So doing microblading was something that naturally developed for me. I already had the shaping technique down. Because I did eyelash extensions, it was easier to kind of catch on to. I learned in May, and by July I was overbooked.
I've heard that you actually have your own beauty bar. Did you have the beauty bar for quite some time or did you just decide to develop the bar after getting more clients?
No, I was actually a school teacher last year. It was a really big transition. I got the shop in January of 2015 and I was working after school just trying to build my clientele because I wanted to see an easier transition where I stop and then start it. So yeah, I had a single suite at first and then we recently moved into a bigger location about 2-3 months ago. But, really I started in my dining room years ago tinting because I got fired from my previous employment and I couldn't find a job. I started tinting out of my dining room to have an income and everything took off.
It seems like your life just kind of pushed you into this position where it just made sense.
God pushed me into this position. When I got fired, I lost everything. My savings depleted, I got evicted, and my car got repossessed. My child was crying saying that he wanted to sleep in his own bed and we didn't have a house. I said to myself that I would never be in a situation where someone says we don't need you, we don't want you to work here anymore, you can't make any money today. I wanted that to be up to me if I wanted to go make money or if I wanted to not make money. God made life uncomfortable for me to be in this position. That's the push that I needed.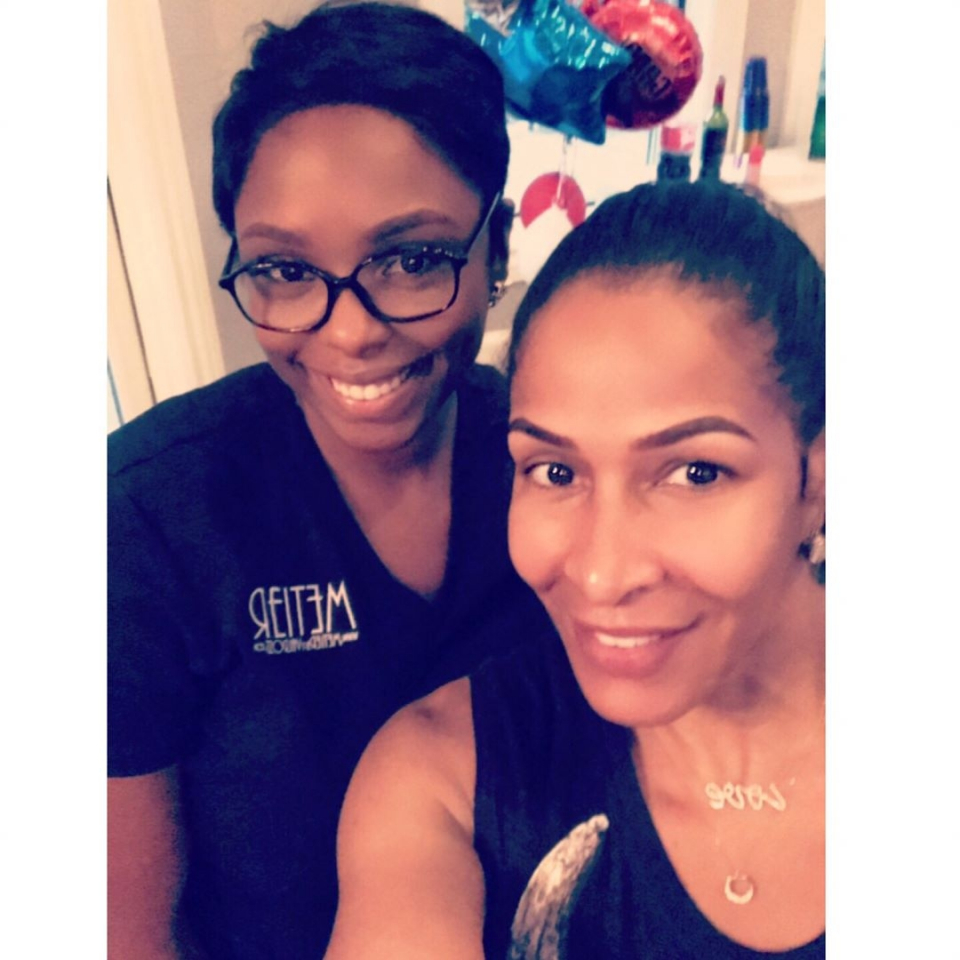 What do you think sets you apart from competitors? A lot of people are coming to you for this service. What do you think makes your business stand out from the others?
I think that all of [my] life lessons brought me to here. The training comes naturally because I was a teacher. The science part comes naturally because I was an environmental toxicologist. I think my background gives me a plus. Also, a lot of microblading artists are in it for money, and money is great, but I really want to perfect it I'm constantly learning how to take it to the next level.
So, with all the recent success that you've experienced over the past two years, how would you like to see the business continue to grow?
When you hear about the Paul Mitchell school, that thought is what I want for mine, the Metier brand.  I don't want my name; I want my brand. So, it's like a training station where everybody goes and when you go there to blossom because they teach you the best, and the best teach you. I want to expand my brand and the classes and education I do with beauty and in microblading.
Would you think about expanding the brand? 
Yes, Paul Mitchell is everywhere. Metier should do the same. I want to open schools everywhere; I want to teach other mothers who were in a situation like me to not have to work for somebody else. So yeah, that would be a dream to have one everywhere and teach the same technique.
For people who are interested in your services, where do they find out about how to book you?
I do have a website, but the bulk of my work is on Instagram [Instagram – @metier_by_valross]. When I first started, I was still teaching and my students are the ones that told me to [add] hashtags. I was like "what!?" and they were like "yeah, that's how they find you." I said this is like a modern-day yellow page, like you get to see pictures, reviews, and everything from there. Social media is a huge tool. Between Instagram and my website, those are the two places where they can see my work and solicit services.