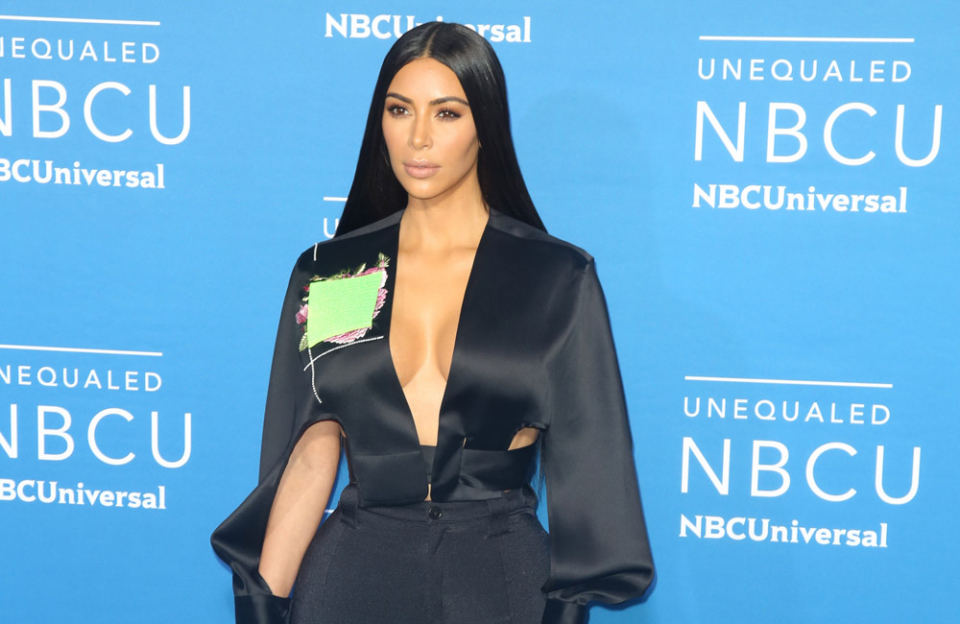 Kim Kardashian West says Caitlyn Jenner will "always be a part" of who she is, and says the rift between Caitlyn and the Kardashian family won't last forever.
The 36-year-old reality star has had a strained relationship with Caitlyn — who was formerly known as Bruce Jenner before undergoing gender reassignment — since she released her memoir Secrets of My Life earlier this year in which she slammed her relationship with Kim's mother Kris Jenner.
But Kim has said the family will "get it together" and forgive the "I Am Cait" star eventually, but says they're "taking a breather" for now.
"She'll always be my stepdad and always be a person that raised me and taught me so much in life. [She] stepped up to the plate, took over for my dad when he passed away, and I'll never forget what Caitlyn instilled in us as kids and was a part of who I am today. I'll never forget that. She'll always be a part of me.
"We're just taking a breather. We'll get it together. We have siblings. It'll work out," Kardashian West said.
The 'Keeping Up with the Kardashians' star admits she was "a little shocked" by the contents of Caitlyn's memoir, but understands that she might just be telling her side of the story.
"[I was] a little shocked [by Caitlyn] putting some things out there that just weren't true or didn't really make sense or were hurtful … When I feel like at the end of the day, my mom and Caitlyn had a 25-year relationship and you have to have some respect for it.
"Maybe their stories are different. Maybe their accounts are different. I don't want to discredit her feelings or her account, but when all of us were there witnessing some things and seeing things really differently, it was just a little bit surprising to me," she said.
Speaking during an appearance on "The View," which is set to air on Tuesday, June 20, 2017, Kardashian West said: "I definitely got upset about [the memoir]. In our family, we definitely are always so close and stick through everything. Everything is definitely going to be fine."