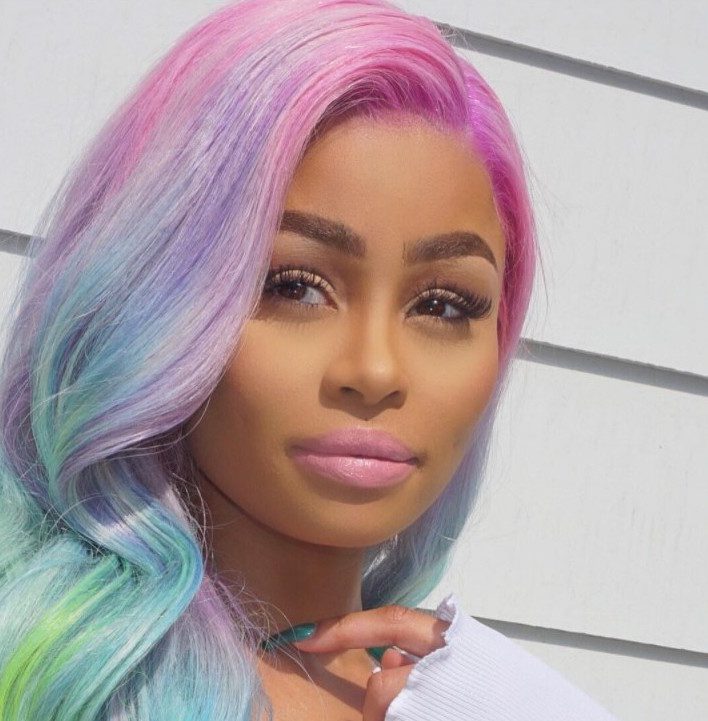 Blac Chyna has been awarded a temporary restraining order against Rob Kardashian.
The 30-year-old reality star has been ordered to stay at least 100 yards away from his former "Rob & Chyna"' co-star — with whom he has 8-month-old daughter Dream -— at all times after he took to social media last week to post explicit photos of the beauty and accuse her of being unfaithful and on drugs.
A court hearing on Monday, July 10, saw Chyna, 29, file papers for a restraining order against her former fiancée, which was later passed by the judge.
Speaking to "Entertainment Tonight" outside the Los Angeles Superior Crown Court, Chyna said: "First and foremost, I want to thank the judge for granting a restraining order to protect me."
Although Kardashian can't come within 100 yards of the beauty, the pair will still be allowed to co-parent their young daughter as the judge said, "the court is not in the business of separating biological parents from their children."
The news comes after Chyna revealed in a candid interview that she only sent Kardashian the footage of her smooching another man to prove that she's no longer interested in him and just wants him to let her get on with her life.
When asked why she sent the reclusive star the footage: "I've been broken up with Rob since December. If someone keeps poking at you … eventually, you're gonna pop. I thought that maybe if I send the video to him, he'll leave me alone."
In his rants, the reality star claimed Chyna had sent him a picture of herself without underwear on, shortly before she slept with rapper Ferrari True.
In a now-deleted post, he captioned the graphic image: "This is from Chyna yesterday to me. I [sic] never been so disrespected in my life. I just bought her 250K of jewelry yesterday. This woman is so disrespectful and I don't care."